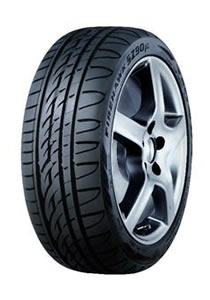 Apollo Tyres 2-Year Warranty
Apollo tyres terms and conditions for their "bad luck" warranty scheme
Terms and conditions.
This warranty should be seen as a "bad luck" warranty. Accordingly, abuse or misapplication of the tyre, is not included in the terms of the warranty. Therefore, this means that the general sales conditions remain valid. As a result, the warranty is applicable on all Apollo passenger vehicle tyres. Consequently, that are produced in or after 2012. Thereupon, the following gives details of what is included and excluded in the warranty.
Included:
Tyre damaged as a result of an impact
Non repairable puncture.
Accidental damage.
Excluded:
Misapplication. For example: "Tyre failure caused by overloading or under pressure."
Abuse. For example: "Damaged tread pattern as a result of driving on a racing circuit."
Incorrect mounting of the tyre, tyre / wheel imbalance or improper repair.
Uneven or rapid wear, caused by mechanical irregularities in the vehicle such as wheel misalignment.
Improper storage and weather related damages.
Vandalism
Any consequential costs (repatriation, personal and material damage, mounting costs, … ).
Tyre with DOT of more than 60 months at the time of claiming.
Any tyre produced before 2012.
Click to download form…http://www.apollotyres.com/europe/warranty/en
Apollo Tyres 2-Year Warranty
As a tyre retailer for over forty years, then this offer is genuine and honest. As expected, we see many occurring problems in the tyre industry. Thus, one of them. Has been the customer that buys a new tyre and then runs over an object in the road. hence, this is usually a nail or a screw. Inevitably, the object can cause irreparable damage to the tyre.
This is when such a tyre warranty comes into its own. To be fair we are usually sympathetic to the customer when this happens. This Apollo warranty only re-enforces the cover which our customers already receive.