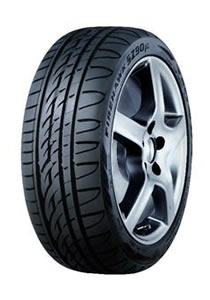 Apollo Tyres 2-Year Warranty
A brief history of Apollo Tyres
Apollo Tyres is an Indian multinational company that was founded in 1972 by Onkar S Kanwar and his brother in law, Hari S Bhartia. The company began as a small manufacturer of bicycle and motorcycle tyres in Delhi, India. In the 1980s, Apollo Tyres expanded its operations to include the production of truck and bus tyres.
In the 1990s, the company entered the passenger car tyre market, and by the early 2000s, it had become one of the leading tire manufacturers in India. In 2006, the company made its first international acquisition. So by buying the Dutch tyre company Vredestein Banden BV. We here at Pellon Tyres were Vredestein tyre dealers at the time. Moving over to Apollo as time went by. This helped Apollo Tyres to expand its operations into Europe.
Since then, the company has continued to grow, both through organic expansion and through additional acquisitions. Today, Apollo Tyres is a global company with a presence in more than 120 countries. It is known for producing a wide range of tire products for various applications, including passenger cars, trucks, buses, motorcycles, and off-road vehicles.
Unfortunately Apollo Tyres have outgrown us and we no longer sell the product. Seeking deals with smaller and more friendly tyre companies.
Apollo tyres terms and conditions for their "bad luck" warranty scheme
Terms and conditions.
This warranty should be seen as a "bad luck" warranty. Accordingly, abuse or misapplication of the tyre is not included in the terms of the warranty. Therefore, this means that the general sales conditions remain valid. As a result, all Apollo passenger vehicle tyres are covered by the warranty. Thereupon, the following gives details of what is included and excluded in the warranty.
Included:
Tyre damaged as a result of an impact
Non repairable puncture.
Accidental damage.
Excluded:
Misapplication. For example: "Tyre failure caused by overloading or under pressure."
Abuse. For example: "Damaged tread pattern as a result of driving on a racing circuit."
Incorrect mounting of the tyre, tyre / wheel imbalance or improper repair.
Uneven or rapid wear, caused by mechanical irregularities in the vehicle such as wheel misalignment.
Improper storage and weather related damages.
Vandalism
Any consequential costs (repatriation, personal and material damage, mounting costs, … ).
Tyre with DOT of more than 60 months at the time of claiming.
Any tyre produced before 2012.
Click to download form…http://www.apollotyres.com/europe/warranty/en
Apollo Tyres 2-Year Warranty
As a tyre retailer for over forty years, this offer is genuine and honest. As expected, we see many problems occurring in the tyre industry. Thus, one of them Has there ever been a customer who buys a new tyre and then runs over an object in the road. Hence, this is usually a nail or a screw. Inevitably, the object can cause irreparable damage to the tyre.
This is when a tyre warranty comes into its own. To be fair, we are usually sympathetic to the customer when this happens. This Apollo warranty only reinforces the coverage that our customers already receive.