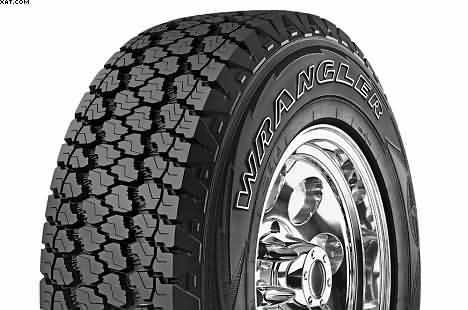 SUV Winter tyres-even more important for SUV drivers – UK Net Guide-Pellon tyres
SUV Winter tyres
SUV Winter tyres even more important for SUV drivers UK Net Guide Indeed, speaking to the Telegraph, Guy Frobisher, marketing director at Continental, notes that a significant proportion of accidents could be avoided if only drivers invested in some…
Eric Roberts's insight:
Winter tyres for extra safety
It always amazes me the amount of SUV drivers that visit my garage here in Halifax UK, are not aware of the dangers that they face when driving in any kind of winter weather .
Even if it does not snow. So, the cold and wet weather will affect the way that their SUV vehicle. Hence, will perform on the roads, and they will be much safer. Thus on SUV Winter tyres.
I can now say without doubt, that this is a true fact. The article says that the SUVs on summer tyres. Are involved in more accidents relating to the weather conditions. Than on normal type saloon cars. The tyre sizes and overall diameters. Making the SUV vehicles more vulnerable in winter weather. Therefore, there is no doubt that SUV Winter tyres. So, will enhance the safety of the vehicle in winter weather.
SUV Winter tyres
Also many SUV drivers are not aware that their vehicles are only fitted with summer tyres. Of course, when they are first purchased. SUV Winter tyres have to be bought separately. They seem to be lulled into a false sense of security. Especially, when they see that their cars are fitted with big fat wheels and tyres. So, the truth is that this type of tyre will act in the opposite direction. Of course, when they are faced with cold temperatures and rain and snow. Indeed this type of tyre with its wide tread area acts exactly in the wrong direction, and makes the vehicles unstable on the icy and wet winter roads.
As the article states last year the AA alone had to rescue 8000 motorists who were stuck in ice snow and mud, and all this could have been prevented if the vehicle owners had fitted winter tyres. So if you take my advice it is not too late to fit a set of SUV Winter tyres on your SUV particularly, but on any vehicle, foe a safer winters driving.
https://www.pellonautocentre.com/wp-content/uploads/2017/09/z-goodyear-wrangler-tyre.jpg
310
468
Eric Roberts
https://www.pellonautocentre.com/wp-content/uploads/2021/05/Logo_Pellon.fw_.png
Eric Roberts
2023-11-07 18:40:16
2023-11-07 18:40:16
SUV Winter tyres-even more important for SUV drivers – UK Net Guide-Pellon tyres