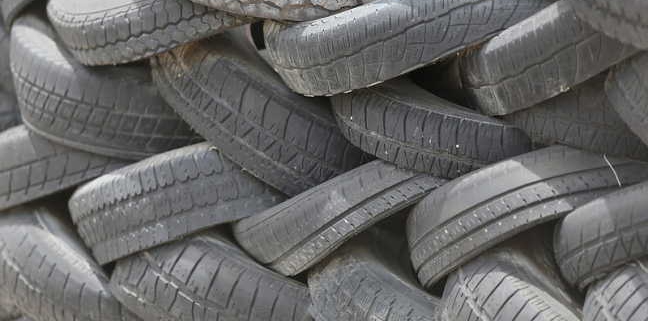 Changing car tyres-When Should You Change Your Car Tyres? | Automotive Tools review
Changing car tyres and then report that they regularly check them. Here is a list about what you should be …
Eric Roberts's insight:
When indeed do we think about Changing car tyres?
This is an interesting article from Automotive Tools Revue. You would think that it would be easy to determine when your tyres need changing, but it is the same as everything in life, some people know what to do, or what they are looking at and other people do not and have to ask for advice.
Watch for the Pellon Tyres sign Fortunately we are one of those trades that are only willing to help people with their tyre problems ! So, most tyre companies are only too willing to give a free tyre report for their customers. Many independent tyre retailers are affiliated to an organization . However, look out for an independent local garage. Many also have their own web site. Where you can find your nearest tyre retailer. Who will only be too willing to give your car a free tyre check . Also recommending when you should be Changing car tyres.
Look out for an Independent tyre depot in your area
If you do not have an independent tyre retailer in your area. Then I am sure that a local garage will do the job for them at no cost to the customer.
The first thing to look at before Changing car tyres. Of course, is to check your tyres and see if your tyres are worn on one side. Naturally, they will look as if they have no tread cut into the tyres. This is a sure sign that your tyres will need replacing ! Significantly, the car will also need a wheel alignment. This is a sign that the tyre have been scrubbed off at one side, because the wheel alignment was not set correctly.
The other way to check to see if it may be necessary for Changing car tyres is to look for the small bumps of rubber that are set between the tread at 1.6 mm deep, this is the British Governments law for the tread depth that your tyres should be at, although we in the trade think that it should now be 3 mm because of the change in driving conditions since the last tyre laws were passed. These laws are pretty much the same in the USA and much of Europe to help keep the high standards of safety.
To conclude the best way to check your tyres. Including winter tyres. So, is to take your car to your tyre retailer and they will check them for you free of charge.
See on www.tucfcpug.org
https://www.pellonautocentre.com/wp-content/uploads/2020/12/first-waste-tyres.jpg
431
648
Eric Roberts
https://www.pellonautocentre.com/wp-content/uploads/2021/05/Logo_Pellon.fw_.png
Eric Roberts
2023-11-12 18:39:01
2023-11-12 18:39:01
Changing car tyres-When Should You Change Your Car Tyres? | Automotive Tools review