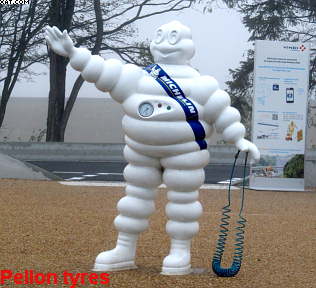 Michelin Sports Tyres-Pilot Sports 3 Tyres another great tyre from Michelin
Michelin Sports Tyres
Michelin Sports Tyres; New pilot sports three tyres will become another winner from Michelin tyres
As a Michelin Sports Tyres dealer. Hence, for the past 40 years. Therefore, I have always admired the tyre products that Michelin tyres have produced. Michelin Sports Tyres have in my opinion been at the forefront. Thus, of car tyre technology and tyre innovation.
As the tyre buying public will know. Michelin tyres have never been famous for selling cheap car tyres. In fact, they are often the most expensive. But in my opinion. For this reason, you have to pay for a top quality product.  Michelin tyres are a top product.
If its cheap tyres that you are after. Thus, you won't get Michelin tyres. So, when it comes to cheap car tyres. Then you will be looking at other brands. Hence, not Michelin.
Michelin Sports Tyres. hence, have devoted hours of time and money in their commitment to the motor sport. Hence, and they have used all their knowledge in making better and better car tyres. Michelin tyres have always been the company to follow by their competitors; this is why they have maintained the higher price range compared to the other top tyre manufacturers.
 New pilot 3 
This latest tyre from Michelin is no exception. The all new pilot 3 comes with a new "anti-surf system", this gives optimum tyre grip in all wet conditions including deep standing water, the type of conditions that you may get when heavy rain has flooded the road due to a blocked drain. The pilot 3 just cuts straight through without any deviation in the driving, as you know when this happens the car tends to pull towards the kerb, but not the new Michelin sport3.
This new tyre also comes a new rubber compound which gives fuel savings and higher mileage keeping its excellent wet grip capabilities, as stated above. Michelin Sports Tyres are committed to lowering the CO2 emissions as low as possible on all its tyre products and this will be shown by putting the "GREEN X" marking on the sports 3 tyres. This emblem will prove that Michelin Sports Tyres are aiming to cut fuel consumption on its newest tyre products including the new Sports 3 tyre.
https://www.pellonautocentre.com/wp-content/uploads/2015/04/michelin-man-air-line.jpg
288
316
Eric Roberts
https://www.pellonautocentre.com/wp-content/uploads/2021/05/Logo_Pellon.fw_.png
Eric Roberts
2022-06-09 19:39:51
2022-06-09 19:39:51
Michelin Sports Tyres-Pilot Sports 3 Tyres another great tyre from Michelin