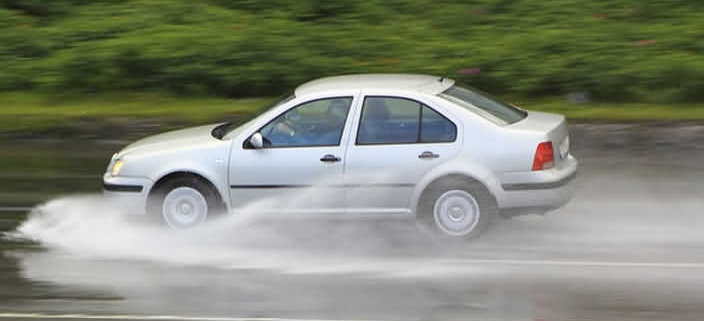 Bald Tyres-and Rain Soaked Roads = AQUAPLANING
Bald Tyres
Bald Tyres-Change your tyres at 3 mm to avoid aquaplaning
As we all know, then this has been one of the wettest days of the year here in the UK. I say this because when I was driving along the M62 motorway I noticed that many parts of the motorway were flooded and had large areas of standing water. On all the carriageways. This meant one thing to me "AQUAPLANING".
Unfortunately, we know in the tyre industry. That many motorists are putting off buying new replacement tyres. All our sales figures are down. So the mixture of bald tyres on these very wet roads is a disaster waiting to happen. As I am writing this blog some motorists will be experiencing aquaplaning when driving along the motorway at speed with no tread left on their tyres, as I say this is a disaster waithttps://www.pellonautocentre.com/tyre-wear/ing to happen and it will happen, "mark my word"
What is aquaplaning on Bald Tyres ?
Of course, aquaplaning is a word that became synonymous with a Goodyear Tyres advert in the 1970s. Now becoming a very important word. Because of our changing climate and faster roads with increasing traffic numbers. Aquaplaning, means that your wheel loses contact with road surface. In affect, due to a thin layer of water between the tyre and the road surface.
The driver loses control of his car very often causing an accident. Certainly, a good tyre with more than 3 mm of remaining tread. Of course, will push the water away as the car drives through the water at speed. Giving good grip and safer driving conditions. All the leading manufacturers design their tyres with aquaplaning (Driving in Wet Weather) as one of the main aspects of design.
Michelin have even developed a system called "the anti-surf system" to enable their products to give maximum grip when going through areas of static water on the roads, this system is built into the Michelin Pilot sports 3. This tyre has also got added shoulder design to help push the water away and help delay the onset of aquaplaning.
https://www.pellonautocentre.com/wp-content/uploads/2021/05/aquaplaning-car-in-heavy-rain.jpg
342
704
Eric Roberts
https://www.pellonautocentre.com/wp-content/uploads/2021/05/Logo_Pellon.fw_.png
Eric Roberts
2023-07-19 07:40:34
2023-07-19 07:40:34
Bald Tyres-and Rain Soaked Roads = AQUAPLANING