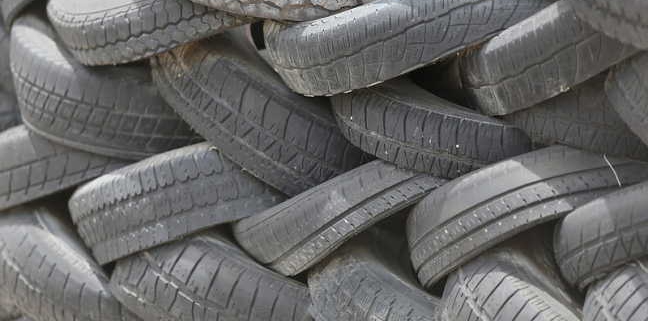 Potholes Damage Tyres-every mile on Calderdale Roads – Halifax Evening Courier
Potholes Damage Tyres
'One pothole every mile' on roads Halifax Evening Courier It added that UK councils had received 32,600 compensation claims in
Eric Roberts's insight:
Potholes damage tyres
This is the sort of thing that we have been harping on about for years. Year after year we all complain about the potholes but nothing seems to get done.
most of the potholes are due to poor road repairs by contractors, but i suppose that the locals councils should have guys to check the contractors workmanship along the way to check their workmanship.
I must admit that this year in the Kirklees district of West Yorkshire, we seem to be having road works coming out of our ears, indeed the main Bradley to Barnsley road was closed for total resurfacing because of the potholes, for at least two weeks, but they have repaired all the horrible potholes and the road is now a pleasure to drive on.
The effects of these potholes are that Potholes Damage Tyres,
Including, wheels and suspension. Especially the coil springs. There are many drivers now Claiming for Potholes Damage compensation. Putting claims into the local councils for Potholes Damage Tyres . At one stage we were having to fail a large percentage of MOT tests .Because of the broken springs. due to potholes and speed bumps. here in the Halifax area.This excellent article tells of some of the figures and costs relating to these holes in the road.
We are now in the year of 2020! Potholes are still a problem all over the UK. Consequently, the government has thrown millions at the problem. However potholes are still a major problem. Including on our high speed motorways.
https://www.pellonautocentre.com/wp-content/uploads/2020/12/first-waste-tyres.jpg
431
648
Eric Roberts
https://www.pellonautocentre.com/wp-content/uploads/2021/05/Logo_Pellon.fw_.png
Eric Roberts
2023-03-20 06:39:15
2023-03-20 06:39:15
Potholes Damage Tyres-every mile on Calderdale Roads – Halifax Evening Courier