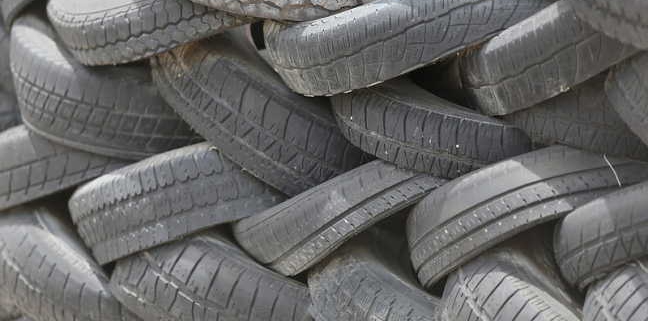 TYRE WEAR-What you should be looking for on your tyres
TYRE WEAR
Your TYRE wear should be checked once a week
Most ladies are not sure about checking there tyres for wear. Come to think of it , neither do most men. So, the easiest way is to call into your local tyre and auto centre. of course, they would be only too pleased to check them for you.
You must look for premature uneven tyre wear. This is usually the first sign of a problem with your steering geometry. Consequently, could even indicate a major problem with the cars steering and, or suspension. Naturally, the first sign is that you will see a bald area appearing at the inside or the outside of your front tyres.
So, if you do notice that the tyre is wearing off at one side. Of course, it is important that you have your

wheel alignment

checked and adjusted.
If your tyre is wearing at the centre then you are running you tyres with too much pressure. For this reason, this needs to be adjusted. With the attention to making sure that the correct pressures used for your model of car. Some cars nowadays have fall our wheels aligned, this means that the cars rear as well as front wheels may need adjusting, this is particularly common on the modern SUV type vehicles and 4x4s. This regular visual checking will also save you money as a new tyre for these types of vehicles will cost you well over £120 these days ,.
By having each one checked at regular intervals you will spot uneven wear at an early stage and prevent damaged and expensive parts from becoming dangerous and costly. Most lady customers and indeed male customers can call into a local, reputable dealer and have a free inspection by one of the staff. There is no excuses.
Another way that you may about a tyre problem is if you car tends to pull the left or right.
This is only spotted when a new tyre is fitted. Of course, when the customer drives their car on the road for the first time. Firstly, the car steering wheel feels out of line. Pulling the vehicle to one side. Secondly, this is why you should have your Laser Wheel Alignment checked out. Especially, after you have had a new tyre or new tyres fitted. In other words, most garages have now got Wheel Alignment Machines .
customers do not understand the amount of hard work a tyre does. Including, how much punishment tyres take. In the light of them zooming down the motorway at 80 miles a hour. So you see why its so important to check yours at regular intervals. safety is paramount! tyres are the only things between you and an accident. Customers in the Halifax area of West Yorkshire can call in at any time for a free check.
More reading…www.carbibles.com/tyre_bible.html
https://www.pellonautocentre.com/wp-content/uploads/2020/12/first-waste-tyres.jpg
431
648
Eric Roberts
https://www.pellonautocentre.com/wp-content/uploads/2021/05/Logo_Pellon.fw_.png
Eric Roberts
2023-06-24 07:39:21
2023-06-24 07:39:21
TYRE WEAR-What you should be looking for on your tyres