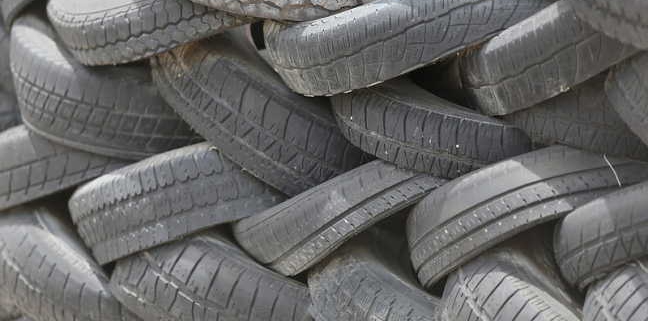 Pyrowave Announces Michelin Investment-Tyre & Rubber Recycling
Table of Contents
Pyrowave Announces Michelin Investment
Pyrowave Announces Michelin Investment
Tyre manufacturers are turning to waste as a source of environmentally friendly solutions in a move dubbed "The Wheel Revolution."
A shift towards more sustainable practises is currently sweeping through the tyre industry. Remarkably, leading companies like Michelin are now investigating ways to incorporate waste materials into the process of manufacturing tyres in an effort to create products that are more environmentally friendly.
Synthetic rubber, which is primarily derived from petroleum, is the material that is typically used to make tyres. However, the effects that this process has on the surrounding environment are coming under increasing scrutiny. Because they are aware of the urgency of the situation, industry giants like Michelin and others are boldly moving into uncharted territories, and waste materials are the new frontier for them to conquer.
In a surprising turn of events,
Michelin is currently investigating the possibility of employing food waste, more specifically orange peels. It might surprise you to learn that the peels can be processed into bio-oil, which is an organic compound that can be used instead of oil derived from petroleum in the manufacturing of tyres. This not only helps reduce our reliance on fossil fuels but also offers a novel solution for the management of food waste.
In addition, businesses such as Michelin are not merely focusing on the issue of wasted food. It should come as no surprise that they are also conducting research and experiments with various kinds of industrial waste. For example, used tyres, which are typically regarded as a waste product that poses a problem, are being reintroduced into the production process. Through the process of grinding old tyres down into crumb rubber, it is possible to reuse the rubber in the manufacturing of new tyres, thereby establishing an efficient model for a circular economy.
These businesses are relentlessly testing the limits of what is currently feasible in their sector of the economy. They were able to develop some successful prototypes that performed in a manner that was comparable to that of traditional tyres as a result of their efforts. More importantly, these environmentally friendly tyres significantly cut carbon emissions throughout their entire lifecycle, beginning with their manufacturing and ending with their disposal.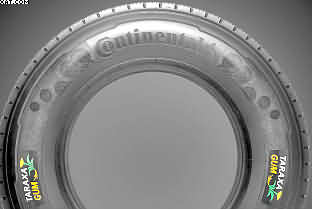 Pyrowave Announces Michelin Investment
In addition, Michelin has formed a partnership with Scandinavian Enviro Systems, a business that specialises in recovering carbon black, an essential component in the production of tyres, from used tyres that have reached the end of their useful lives. This partnership constitutes an additional significant step towards the production of environmentally friendly tyres.
These novel approaches unquestionably present the tyre industry with a number of intriguing potential future developments. It is important to keep in mind, however, that the journey towards environmentally responsible tyre manufacturing is still quite lengthy and fraught with a great deal of difficulty. There are a number of challenges that need to be overcome, including those pertaining to scalability, cost-effectiveness, and making certain that the performance of the new environmentally friendly tyres is on par with that of the conventional ones.
Despite this, the initiative taken by some companies in the industry, such as Michelin, signals a shift in the industry's paradigm. The objective is not only to develop tyres that are less harmful to the environment, but also to make the tyre industry into a more circular economy, cut down on waste, and lessen the damage it does to the natural world as a result of its operations.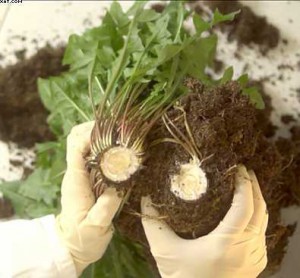 Pyrowave Announces Michelin Investment
In conclusion, the innovative approaches that tyre giants have been using to make use of waste products in the production of tyres represent a promising start towards a more sustainable future. The progression of these innovations will not only result in the production of more environmentally friendly tyres, but it will also help pave the way for other industries to follow suit, ultimately leading to a more sustainable world.
So, this is a great attached article! About the possibility of the great Michelin tyre company developing a tyre made including waste plastic. Because of certain grants there are many tyre companies delving into the possibility of using organic waste items to produce their tyres.
As an example, Yokohama are using orange peel oil as a tyre mix additive. Consequently, Continental are experimenting with the use of dandelion sap. Dandelion sap is made from very similar materials as the rubber sap used in tyres from the beginning.
Finally going forward, the plastic waste inclusion looks a great way of helping to solve the waste plastic solution.
Pyrowave plastics recycling attracts interest from Michelin. Click on the preview to read the full article. plastic recycling technology, innovative plastic waste recycling technology, Pyrowave announced it has reached, recycling conference held in cologne, advanced recycling conference held.
Source: Pyrowave Announces Michelin Investment | Tyre & Rubber Recycling
https://www.pellonautocentre.com/wp-content/uploads/2020/12/first-waste-tyres.jpg
431
648
Eric Roberts
https://www.pellonautocentre.com/wp-content/uploads/2021/05/Logo_Pellon.fw_.png
Eric Roberts
2023-06-19 07:39:35
2023-09-12 15:30:44
Pyrowave Announces Michelin Investment-Tyre & Rubber Recycling