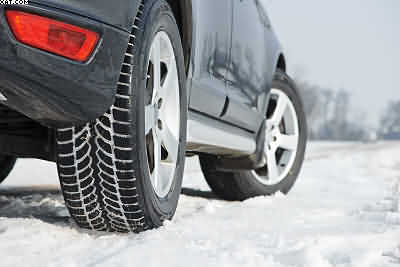 General Winter tyres- Part of the giant Continental tyre group
General Winter tyres
General Winter tyres; Winter tyres are a must have safety item
Almost all the vehicle owners. Hence, will have to consider about their tyres and wheels during the winter season. For this reason, traditional summer tyres will not be able to perform well during the winter. So winter tyres become a popular topic and choice among the vehicle owners. Therefore they tend to buy a new set of steel wheels. Together, with winter tyres for the car during winter. Thus, it will help to assure the safety of the car during winter.
A wide range of winter tyres can be seen in the present world. Naturally, they have the ability to fit many car models. Winter tyres come with steel wheels. For this reason, they come to direct contact with the road in a snowy winter. General Winter tyres are made out of a rubber mixture. Along with steel and fabric. Of course, they have the ability to survive under tough conditions in the winter. If you install Cheap Winter Car Tyres for your car during the winter, Then you will get the opportunity to have a safe journey. Thus, with your family members during the winter. Therefore millions of customers from every corner of the world purchase General Winter tyres .

General Winter tyres
Plenty of winter tyre manufacturers have started their businesses because of the popularity of them. There is a high demand for winter tyres during the pre-winter season. People can look for the perfect tyres for them from the available variety. General Winter tyres are one such popular brand of winter tyres and it is recognized as a budget brand. Apollo winter tyres and Vredestein tyres are the leading brands in the world and they have gained a good reputation by providing quality tyres to the clients. You can find the perfect winter tyre for you from the local market after considering your requirements.
After purchasing the tyres, you should follow some steps in order ensure its safety and use it for a long period of time. You have to check about the tyre pressure at least once in a month. All the tyres are designed to perform well at a specific temperature and a pressure. For example, the Apollo winter tyres are available in different sizes and they have different pressures.
Tyres can be subjected to both over inflating and under inflating. Therefore you should pay some extra attention towards the air pressure on tyres and the service manual will assist you with that. You must also align the wheels of your car in a proper way to reduce the wear and tear. These steps will assist you to use the same set of General Winter tyres for three or four winters with no problems. Car owners can change their set of tyres during October and have the peace of mind and safety to have a pleasant journey.
Winter tyres storage at Pellon tyres in Halifax
We at Pellon tyres also offer a tyre storage facility, we will fit your tyres for winter and re-fit your summer tyres in spring time, this gives you 3 or 4 years of use out of your General Winter tyres and you will be much safer whatever the weather throws at us.
https://www.pellonautocentre.com/wp-content/uploads/2020/11/first-winter-tyres.jpg
267
400
Eric Roberts
https://www.pellonautocentre.com/wp-content/uploads/2021/05/Logo_Pellon.fw_.png
Eric Roberts
2023-07-26 07:41:19
2023-07-26 07:41:19
General Winter tyres- Part of the giant Continental tyre group