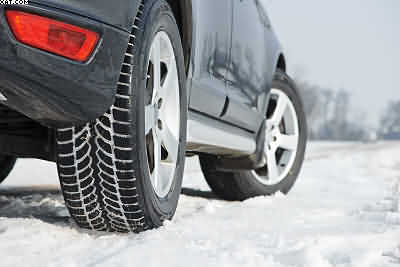 Pirelli Winter Tyres- Pirelli recommend that UK motorists to fit "WINTER TYRES"
Pirelli Winter Tyres
SUV owners are especially vulnerable to snow and do need Pirelli Winter Tyres
Of course, I am convinced that the tyre industry is not targeting young drivers. Especially when it comes to educating people about tyre safety. As the owner of Pellon Tyre in Halifax, UK, I am finding it more common for young drivers to make tyre-related mistakes. Naturally, only slight observations would be correct.
Running on completely bald tyres that are well over the legal limit is one example. Many young drivers, including married and single people, As a result, they do not appear to or simply do not want to know anything about the car. Especially the tyres?
This brings me back to winter tyres.
Any driver who fits winter tyres on a regular basis knows how much safer it is to drive in winter weather. Even in heavy rain, the driver will feel much safer with a good set of winter tyres fitted to their car. You can handle anything that a British winter can throw at you.
Some of these young drivers are driving around without any tread on their summer tyres, never mind winter tyres. These drivers are also the ones that take risks on bends and speed on our roads. This, combined with bald tyres, is a recipe for disaster. Unfortunately, this is what happens. How often do we see a car on its roof in a ditch? Too often, many would say.
So lets target the young drivers with more education about tyre safety and the use of winter tyres.
Here at Pellon Tyres We have noticed that the vehicles that are most affected by bad weather Hence, in winter, there are more SUVs. As a result, these cars have been fitted with very large and wide tyres. As a result, car manufacturers. because these cars are at the luxury end of the car market. requiring them to be a quiet and comfortable ride.
This is why they are fitted with summer tyres. In my opinion, the job of giving these cars a much safer ride Especially in winter. As a result, the sole responsibility has been placed on the car owners. SUV cars perform very badly in winter conditions. As a result, in the winter, either should be parked. As a result, or fitted with a set of winter tyres. These tyres are typically only made by premium tyre manufacturers, such as Pirelli Winter Tyres, due to their extremely large tyre sizes. They produce an excellent winter tyre for SUVs called the "Scorpion Winter SUV tyres," and the new saloon winter tyre from Pirelli tyres is called the "Snowcontrol 3." Pellon tyres UK
for further winter tyres reading…
"Pirelli urges UK motorists to fit Pirelli winter tyres. The Pirelli Winter Tyres Scorpion Winter SUV is designed to be much more balanced for cold and wet weather conditions, Pirelli told Tyres Accessories, while retaining its ice performance qualities"…

Pirelli tyres are not known for their winter tyre products here in the UK, but it is a growing market all across Europe, and it is a market that they would like to be part of. This Snow Patrol 3 tyre will definitely help them achieve this in the winters to come, in my opinion.
https://www.pellonautocentre.com/wp-content/uploads/2020/11/first-winter-tyres.jpg
267
400
Eric Roberts
https://www.pellonautocentre.com/wp-content/uploads/2021/05/Logo_Pellon.fw_.png
Eric Roberts
2023-01-05 18:41:21
2023-01-11 12:25:38
Pirelli Winter Tyres- Pirelli recommend that UK motorists to fit "WINTER TYRES"