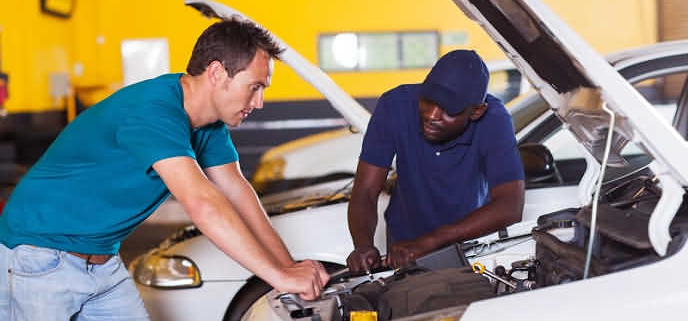 Car Servicing/Cold Weather can bring drivers higher motoring costs
Car Servicing/Cold Weather
Car Servicing/Cold Weather
Of course, sometimes I think that we can be lucky. Especially with the winter weather that we experience here in the UK. As we all know, most winters are a mixture of mild weather with cold spells in-between. We certainly don't get the extreme conditions seen in the USA. Including the ten foot of snow followed by temperature of 18 C. Causing the snow to melt and then flooding.
So, I know that the winter months are very good for business for garages. Especially as the winter approaches, and the freezing conditions cause many problems to the Halifax UK motorists.
This original post was written by me during the winter of 2014-2015.
Subsequently,it was the usual mixture of cold and mild weather. Both of which could affect your car. Mostly, if it has not been properly maintained. Sooner or later, many motorists have now taken heed from the motor trades continuous publicity. Firstly, about the advantages of winter tyres and it has now reaped reward. Consequently, with millions of motorists now fitting award winning Nokian Winter Tyres to their cars. Of course,giving a much safer winter experience for them and other road users.
Pre Winter car servicing can beat off problems
As I have mentioned above, winter tyres are an important part of your car and safety, but other things are also important to have checked. I will start off with your window washer bottle. Make sure that you use a high concentrate wiper fluid when filling the washer bottle, try not to be tempted to buy the really cheap stuff. There is nothing worse than your windscreen freezing because the washer water is made of a weak concentrate.
Check out your antifreeze levels and top them up with the right coloured coolant and antifreeze. Check with the instructions on the bottle. Of course, to get the correct mix. Also make a note of when your antifreeze was last changed. In a word, every couple of years should be the right time to have it changed. Wiper blades are also worth checking, but these will be changed if your car has a pre-winter servicing check out.
Oil too can be affected by temperature change engine servicing could solve this problem
In my opinion though the UK climate is very changeable. But does not get enough extremes to warrant changing your engine oil in a hot or cold climate. If you are not too sure then your cars manual will give you the relevant information. Including, the different viscosity that you may require. So, if you are heading for a very cold country or a hot country.
Brake and clutch fluid can also be affected by extreme cold weather. If you carry out regular car servicing. Then you will not need to worry about the fluid and just have it topped up at your local garage.
Also as I have said in other blogs. So, it is important that you carry an emergency kit in the car boot, including jump cables and a portable shovel.
Your light are also very important, how many cars do we see driving about on one headlight, I think that they look like motorcycles when I see them coming towards me and it can be very off putting, so always check your lights at regular intervals all year round but because of the short daylight hours, check them more regularly.
As a garage owner I know only too well that the winter weather can bring all sorts of misery to your vehicles
Fortunately, for us garage owners then winter is perhaps our busiest times of year. So why not winter service your car and eliminate many of the problems that the cold weather will bring you. Only last week one of our customers who is a courier driver, using his own transit van, noticed that his van had started to cut out when driving along.
This was after a very cold frosty night and his van also started to overheat. He rang us up and we suggested that he should come in straight away to prevent any damage to his engine.
When he arrived the first thing that we did was to check his radiator water for antifreeze.
Sure enough the radiator was full but the colour of the liquid was very pale. So, indicating a lack of antifreeze. In fact this was the problem. Because, of the lack of antifreeze the water pump had frozen. Including, the splines connecting it to the power steering pump shearing off.
This would have been prevented if the mixture in the radiator had been checked and made up to the correct level of antifreeze. The water pump was changed, albeit in a very tight and awkward place in the engine and the guy went about his business delivering parcels.
This is just an example of what can go wrong in differing winter weather, so a little checking or servicing could in the long run save you pounds by the end of the winter.
https://www.pellonautocentre.com/wp-content/uploads/2021/02/car-service-centre.jpg
458
688
Eric Roberts
https://www.pellonautocentre.com/wp-content/uploads/2021/05/Logo_Pellon.fw_.png
Eric Roberts
2023-07-05 19:40:52
2023-07-05 19:40:52
Car Servicing/Cold Weather can bring drivers higher motoring costs