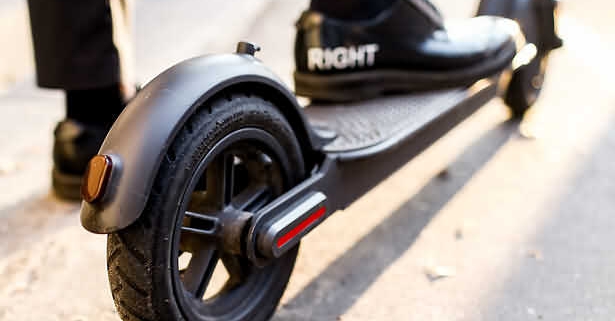 Buying an Electric Scooter-Some Important Facts
Buying an Electric Scooter
Buying an Electric Scooter
Electric scooters have become a modern means of transport in many parts of the world. People love using scooters because of the many benefits associated with them. Apart from promoting comfort, they're also good for doing physical exercises.  
Besides, with a scooter, one can save money since they won't have to pay bus fares when commuting. They can use scooters to travel around the city. Additionally, unlike cars and motorbikes, one doesn't have to find a license to ride a scooter. This is to say that investing in a scooter is more pocket-friendly than other means of transport.  
While that's the case, selecting the best electric scooter can be overwhelming. There are several models of these devices on the market. Although the selection will depend on your needs, there are some factors to consider to help you make an informed decision. They include the following:  
Brand value is one of the most important factors to consider when choosing an electric scooter. Purchasing your device from an electric scooter store with enough experience. A company that has been around for a while will likely produce reliable machines. 
Note that a seller who has been on the market for many years has witnessed various phases of technological change. They're likely to produce electric scooters that have the latest technology integrated into them. This ensures that the device can serve you more efficiently. 
Price is one of the primary things many people consider when shopping for products or services. The various electric scooters differ in price. Some have high price tags, which makes them unaffordable for many people. But there are those which are inexpensive, and many people own them. Therefore, you should compare prices and purchase something you can afford. 
But many aspects may affect the price of an electric scooter. For instance, high-quality devices will always cost high than low-quality ones. Likewise, electric scooters with more features will likely cost high. You shouldn't consider price as the main determinant of which model of a scooter to invest in. 
If the electric scooter you want is expensive but doesn't have enough budget, you can opt for financing options. Several financial lending institutions are ready to assist you in financing your dream electric scooter. If you go with this option, ensure you find the right financing company.  
Speed is another crucial consideration, especially if you use an electric scooter to commute. Most electric scooters have a top speed of between 20 and 30 miles per hour. However, this speed may be affected by many things, including the user's weight and the device's suspension.  
Evaluate why you want to invest in an electric scooter to help select one with the right speed. If you're going to use it for commuting to work, purchase a machine with a top speed. However, speed isn't a major concern if you want an electric scooter for exercise.  
Buying an Electric Scooter-Weight Capacity
Another important factor to consider when choosing an electric scooter is the weight capacity. This refers to the maximum load the machine can carry. Most electric scooters are designed to accommodate a weight of between 220 and 275 pounds. You should find a scooter that can accommodate your weight.  
You also need to note that the scooter's weight determines its portability. For example, you might be required to carry the machine with your hands when entering shopping malls. For that reason, ensure you shop for a lightweight electric scooter.  
Although heavy scooters are the hardest to control when riding, they're more stable than lightweight ones. Additionally, heavy electronic scooters have a high weight capacity. You can purchase a foldable electric scooter to carry it around with ease.  
Lastly, consider the range of an electric scooter when shopping for the best one on the market. This refers to the maximum distance it can cover before the battery runs out. You can find the range in the manufacturer's guide manual. But you need to know that the range may be affected by many factors, including the rider's weight, motor power, and speed.  
Takeaway
Investing in Buying an Electric Scooter is one of the most important decisions you can ever make. It provides a cost-effective way to travel around the city. Plus, it enables you to do exercises daily. This helps to improve your overall health and well-being. But you must utilize the best machine. 
As this article explains, there are a few things to think about when choosing an electric scooter. Once you know what to consider, you can find something that best suits your needs.  
https://www.pellonautocentre.com/wp-content/uploads/2023/02/electric-scooter.jpg
446
615
Eric Roberts
https://www.pellonautocentre.com/wp-content/uploads/2021/05/Logo_Pellon.fw_.png
Eric Roberts
2023-08-31 19:40:09
2023-08-31 19:40:09
Buying an Electric Scooter-Some Important Facts