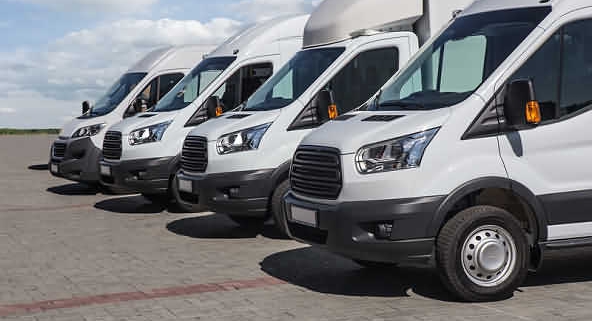 General Van Tyres- Well known German tyre company Bring Out New "VAN TYRE"
General Van Tyres
Euro Van 2 new tyre from General Van Tyres
General tyres (part of the Continental tyre group) are keeping up in the lucrative van tyre market with a splendid new tyre, the Euro Van 2 tyre. The market for this product is huge, with the massive increase in the modern van market surging ahead.
Tyre manufacturers. Have now to make heavy duty versions of new car tyres. Because of the speed and comfort, that the new vans are capable of doing. Therefore, gone are the days of the smoky old diesel vans. Chugging along, holding the rest of the traffic up. For this, reason, these days vans can out perform, many cars and the tyres need to be of higher speed. Thus and load ratings. To cope with the extra performance that these modern vans can supply. General Van Tyres have taken all this into consideration.
The new General tyres Euro van is no exception. The newly developed tread pattern helps give the tyre higher mileage and better traction giving the tyre excellent handling on dry roads and a more improved braking performance.
General Van Tyres
For better comfort. General have developed the tyre with staggered tread grooves. Thus, on the shoulder reducing the noise. Giving a better comfort level to the driver. Noise reduction is also important for the green credibility of the tyre. In particular. With the new tyre labels coming out soon. Hence, that gives all tyres noise pollution levels. naturally, to help verify how green the tyre is.
As far as van tyres go this General Van Tyres product is one of the best van tyres that I have come across. People think that there is not much difference performance wise in van tyres, but they would be wrong in thinking that. The most important thing is to look at whatever make of tyres that you have on your van. The van tyre market is one of the most neglected of all the tyre markets. Van drivers usually work for other people, and they do not look after their tyres. So having a good brand of Tyres in the first place is critical, because they are going to get abused, running at low and high pressures at high speeds are usually the norm for the van, only coming to garages when the need replacing due to lack of care.
The new General tyres van tyre will cover almost 90% of van tyre sizes
https://www.pellonautocentre.com/wp-content/uploads/2021/04/vans-for-sale.jpg
394
592
Eric Roberts
https://www.pellonautocentre.com/wp-content/uploads/2021/05/Logo_Pellon.fw_.png
Eric Roberts
2023-06-30 07:39:04
2023-06-30 07:39:04
General Van Tyres- Well known German tyre company Bring Out New "VAN TYRE"