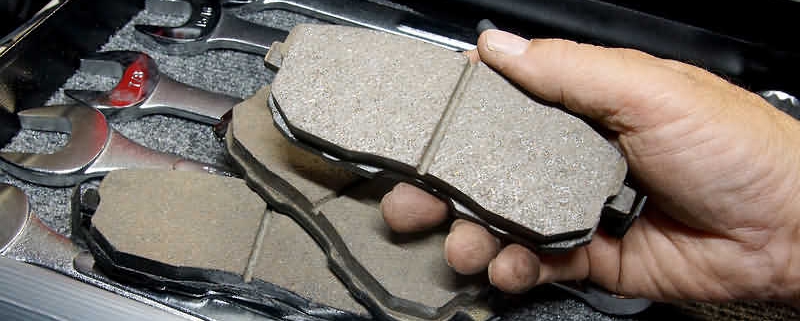 Brake Failure in Preston
Brake Failure in Preston
Despite their importance, brakes are frequently ignored by vehicle owners. For my part, I was just as guilty of this when I was younger and a junior mechanic. Back in the sixties, I was just starting out as a mechanic, my boss Peter let me use his car for the day. He gave his blessing, but stressed the importance of checking the brakes and oil before heading to the British seaside resort of Blackpool.
As a newly qualified driver, I was going the maximum allowed speed of 30 miles per hour through the town of Preston as we drove back from Blackpool. Back then there were very little motorways and the route home took us on the main highway and through the town of Preston. Cruising down the high street, I should have been able to stop easily when I got to the pedestrian crossing. As I tried to use the brakes, though, they slid straight to the floor, and I had a terrifying rush of fear, as the car failed to stop.
First ever drive out of Yorkshire
I veered off the road and crashed onto the sidewalk to avoid hitting a pedestrian crossing the street. To slow the car, I pumped the brake pedal rapidly, creating enough resistance to bring the vehicle to a halt. Once my pals and I moved the car a hundred yards down the road to a mechanics shop, I lifted the hood and saw that the brake fluid level was at zero and a chill went down my spine.
Luckily, we were able to get topped up with Brake Fluid, so we replenished the reservoir and pumped the brakes till they worked again. Although it was a scary ordeal, we eventually made it back to Yorkshire. Having learned my lesson the hard way about the importance of working brakes, I swore never to let it happen again. Here are a few things you need to know about brake maintenance before setting out on a trip.
If you and your passengers value your lives, you should never go out on a long trip without first checking the brakes.
Here are six good reasons to inspect your brakes before every long trip:
Brake failure can be avoided by performing routine inspections of the braking system, which will reveal any problems before they become catastrophic. Finding issues before setting off on a trip is preferable to discovering them mid-trip.
To guarantee effective stopping, make sure: In order to stop your car, you must first apply the brakes. If they are in good working order, you won't have to worry about being able to stop in time to avoid a collision.
You can keep your brakes going for a lot longer if you perform routine maintenance on them. Such as checking for and replacing worn brake pads and shoes. In the long term, this can help you save money by reducing the need for costly brake repairs or replacements.
Overheated brakes pose a serious threat to safety, especially while driving uphill or pulling a heavy trailer. If you give your brakes a once-over before you head out, you can keep them from overheating and still use them when you need them.
Improving the vehicle's overall performance is a side effect of maintaining healthy brakes.
Your car will be easier to manoeuvre and more stable to drive.
Checking your brakes before starting off on a lengthy trip is crucial for your peace of mind. Confidence and security when driving are greatly enhanced when you know your brakes are in good working order.
Brake inspections should be part of a driver's routine maintenance because they literally have life and death implications. As specified by the VOSA MOT test, the British MOT test has contributed significantly to the improvement of road safety in the UK. Because they were traditionally located beneath the vehicle, unprotected from the elements, checking the brake pipes was a hassle. They have a special coating of wax-oil or even plain grease to keep the elements at bay.
Even with this safeguard, brake pipes can rust and leak braking fluid over time, causing the brakes to gradually fail. Similar to what happened to me in Preston, this can be avoided by performing routine checks on your brake pipes.
https://www.pellonautocentre.com/wp-content/uploads/2021/01/brakes-pads-only.jpg
396
800
Eric Roberts
https://www.pellonautocentre.com/wp-content/uploads/2021/05/Logo_Pellon.fw_.png
Eric Roberts
2023-03-12 11:36:11
2023-03-12 12:09:32
Brake Failure in Preston