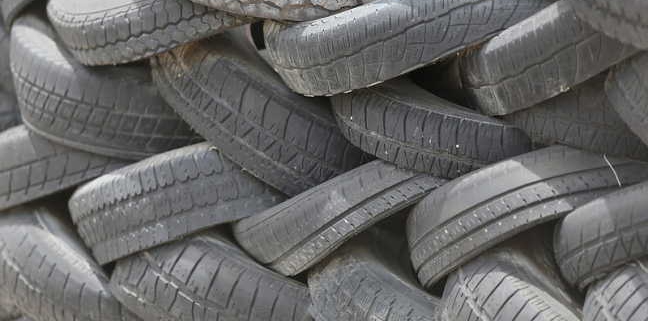 Nail in your Sidewall
Nail in your Sidewall
As the saying goes "What Comes Around Go's Around" So this what has happened recently ! Consequently, one of the services that we used to offer our customers was a car tyre vulcanising service.
Discerning customers had to buy a new tyre. Because of the rules regarding tyre repairs at that particular time. So, the tyre with the nail in the shoulder or sidewall could not be repaired. The image to the left shows exactly what i am referring to.
Vulcanising machine purchased
Customers had to buy a new tyre if they had this type of damage to their tyre. Passionate about my business, I took the decision to buy a specialist tyre repairing machine. Enabling us to repair this type of tyre damage. So offering a more complete service to our tyre buying customers. Of course, the largest tyre sizes at that time were the new 16 inch tyres. Indeed these tyres were very expensive when they first came out. So, it was more economical to have your tyre repaired at a cost of say £29.90 that pay £80 for a new tyre.
Subsequently, the 16 inch tyres became cheaper ! So making the tyre vulcanising less viable. Customers would opt for the new tyre. Rather than have a vulcanised repair. Eventually, it became less profitable and we stopped offering the service. However we did continue with the standard puncture repairs and of course still do today.
So this is where the "What Comes Around Go's Around" applies to our business today. SUV cars and larger tyre sizes have now become common place. Resourceful customers with these large cars are now having to pay well over £100 for a new economy tyre. Significantly, tyre sizes go well over the 20 inch mark with high replacement costs.
Specialist tyre repairing is back on the agenda ?
So, because of the expense of these large tyres we have made a corporate decision. Of course. to buy a new tyre vulcanising machine. Enabling us to repair customers tyres (safely and legally) with say a nail or screw in the sidewall or shoulder area of the tyre. So, the machine will bring the repaired area of the tyre up to new tyre standard and also within the tyre laws.
A vulcanised repair will be half the cost of a new tyre and just as safe.
https://www.pellonautocentre.com/wp-content/uploads/2020/12/first-waste-tyres.jpg
431
648
Eric Roberts
https://www.pellonautocentre.com/wp-content/uploads/2021/05/Logo_Pellon.fw_.png
Eric Roberts
2021-02-21 06:40:43
2021-05-03 08:04:04
Nail in your Sidewall-We now can probably repair most car tyre by Hot-Vulcanising