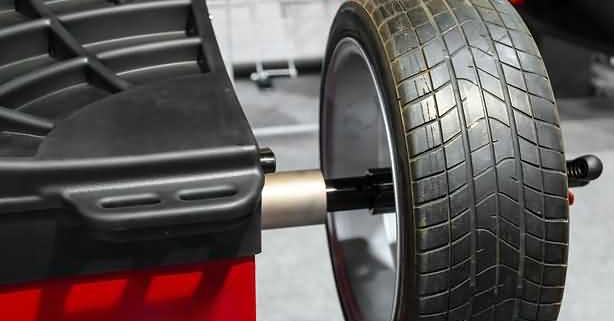 Wheel Balancing is Important for that perfect ride?
Wheel balancing is important because it keeps your tyres, bearings and suspension system in order.
Source: affordableautohopkins.com
This is a short but to the point article about the importance of having your wheels balanced. So, it is something that we in the tyre trade keep harping on about, but never the less is important. Most of us have witnessed their wheels out of balance, and had Wheel wobble Problems . Mainly, when the steering wheel starts to shake driving down the motorway (freeway).
https://www.pellonautocentre.com/centrelesswheels.htm
Wheel Balancing will give you a better ride
Balancing is one of the things in motoring terms that we take for granted. When I first started working in the tyre industry, we had a small piece of equipment. That we would use to balance the wheels, whenever we fitted a new tyre.
This was known as a bubble-balancer, and that is exactly what it was. You would sit a wheel on top of the balancer and a bubble. Similar to the ones in a spirit level. This would tell you when the wheel was out of balance by the tilt on the wheel and we had to counteract this at the opposite side by adding lead weights.
When the wheel was level and the bubble was dead central then the job was done and the wheel was fitted onto the car. The cars in those days were things like Ford Poplars and Morris 1000's and so did not travel very far or go very fast.
Sit on Balancer was our first electric balancer.
There are different types of out of balance, "static balance"; vertical shaking that can come from a heavy spot on the tyre. This is what we would try to cure on our bubble balancer. This could also be cured on the next machine that came into use.
The machine was a sit on machine known as a On Car Wheel Balancing machine made by "Repco" and we would jack up the car put machine against the car wheel and we would then spin the electrically driven machine up to high speed. While the wheel was spinning a strobe light would make look like the wheel was in a still position we would then stop the machine with a type of brake and put a counter balance weight on the wheel depending where the tyres valve could be seen.
This method of balancing was horrific.
The older guys in the industry. Will remember the fact that the wheels would shake violently. Then the vibrations would shake the cars to bits. Of course, whilst the poor customer looked on with terror in his eyes. This reminds of the "roller brake tester" used on the modern MOT test. When the car gets shaken to bits, having a brake test.
This method of balancing was not for the faint hearted and I was glad to see the back of them.
The next set of wheel balancers were the fore runners to today's sophisticated machines. We would put the wheel on a spindle and spin it by hand. These balancers would correct "static"
and "dynamic" out of balancing. The modern wheel balancer is equipped with many sensors and can pick up balancing problems at high and low speeds. These are necessary for today's high speed cars and of course give the car drivers a smooth ride, (that's if your wheels are balanced of course).
On a regular basis in my opinion is at least once a month. Most members of one of the independent tyre organizations, and so will check your wheel alignment and wheel balancing for free and will only charge you if the car is out of alignment and requires adjusting.
Wheel Balancing is part of having a new tyre fitted
Of course, today we balance your wheels as a matter of fact when you buy new tyres or have a puncture repaired. So, if you need a wheel balance just as a matter of fact and your steering wheel starts to shake at say 50 mph, then this is because you may have lost a balance weight or your tyre has become out of shape, due to perhaps a "slipped belt", which can be caused by nail or screw damaging the steel belt in your tyre, putting the tyre out of shape and causing the wheel to be out of balance.
Finally another thing that can give you a similar experience is if your wheel bearing has gone. Pellon Tyre and Auto-centre offer car and van servicing and repairs to all makes of vehicles.
https://www.pellonautocentre.com/wp-content/uploads/2021/05/wheel-balancing.jpg
497
614
Eric Roberts
https://www.pellonautocentre.com/wp-content/uploads/2021/05/Logo_Pellon.fw_.png
Eric Roberts
2023-06-02 19:39:10
2023-06-02 19:39:10
Wheel Balancing is Important for that perfect ride?