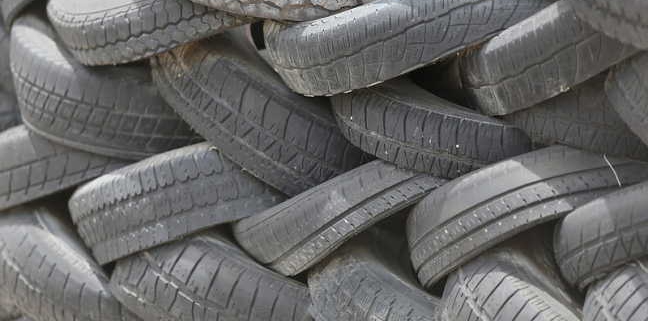 Bald Car Tyres- Bald tyres are lethal and also dangerous to ALL road users.
Bald Car Tyres
Bald Car Tyres can be killers
So, Pellon tyres in Halifax West Yorkshire. Incredibly, so have never seen so many bad tyres. Removed from customers wheels. Hence, in 40 years of trading as a tyre business. These bald tyres are a danger. Hence, to all other road users. Of course, and the people who drive about with them on. Car tyre prices have escalated threefold. In the past two years. Consequently, due to the cost increase in the raw materials. Hence, that go on to making tyres. Also, cheap tyres are flooding the European tyre dealers. So, causing a battle for cheap car tyres. Therefore, between all the tyre manufacturers, This is helping to stabilise the price increases. But only very slowly.
We have all had to cut back in these difficult times, but to cut back on buying car tyres will put the vehicle owner and other motorists in great danger. Everybody should change their tyres before they become bald tyres. There is nothing worse. Then coming across a heavy shower, after a beautiful sunny day. Hence, a car with bald tyres. Will start to skid on the wet surface. Thus, and could cause an accident through aquaplaning. For this reason, this is when the tyre is separated. Thus, From the road surface on a wet road, sometimes due to a bald tyre on a wet road, this causes the tyre to lose grip and then the loss of the cars steering causing an accident tom happen.
Bald Car Tyres
When your bald tyres are separated from the road surface by a thin layer of water. So, your tyre does not grip because of the absence of tread on the tyre and the car can go in any direction when the brakes are applied, according to R.O.S.P.A this is the cause of many motorway crashes.
Also, you may have seen F1 cars during a race, in dry weather the racing cars are fitted with bald tyres (called slicks), but when the weather turns wet, the cars are changed to tyres that have a tread pattern. This is the same for an average car; it is highly dangerous to drive on "bald" tyres and also illegal.
Use your sense and buy new tyres, even cheap tyres are better than having "bald tyres."
A large section of the public car drivers do obey the law when it comes to replacing their tyres, we have been very busy since last November, and it is not all the people that run about on bald tyres, far from it. Many of our customers are looking for, car tyre prices, only to find that we can compete with our top internet competitors.
Insurance !
Importantly, it is wise to know that bald tyres invalidate insurance. Also if you are stopped by police for bald tyres you will eventually be fined and be penalized with three point s per bald tyre. Incredibly, this could mean 12 points for all 4 bald tyres (should you have any).
https://www.pellonautocentre.com/wp-content/uploads/2020/12/first-waste-tyres.jpg
431
648
Eric Roberts
https://www.pellonautocentre.com/wp-content/uploads/2021/05/Logo_Pellon.fw_.png
Eric Roberts
2023-07-08 07:39:29
2023-07-08 07:39:29
Bald Car Tyres- Bald tyres are lethal and also dangerous to ALL road users.