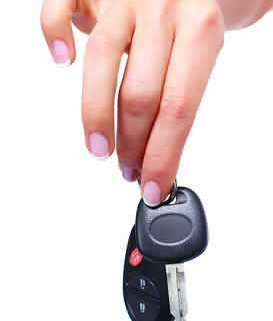 Volvo self driving cars- 100 to be tested on Swedish roads in pilot project …
Volvo self driving cars
Volvo has announced a pilot project that'll see 100 Volvo self driving cars take to the roads of Gothenburg, Sweden, as the automaker continues in its efforts to bring a fully autonomous self driving cars to the market.
Eric Roberts's insight:
Volvo self driving cars
Hi it must be a strange feeling to get into a car that can steer and drive to its destination without any aid by a driver. I must be getting old ,because I can't see for the life in me what these Volvo self driving cars are going to gain.
If that's what people want why on earth don't they stick to the driver- less train systems that we see in many countries these days? I would much prefer to sit on a train high up above the busy traffic "Than In Volvo self driving cars". Significantly, modern technology is good, but it is not perfect. I recently visited France and had to turn off the motorway because it was blocked by an accident, a large truck had toppled over, completely blocking the two lane motorway.
Unfortunately, we had to turn off so I switched on my satellite navigation system, hoping to pick the motorway up further North. I keyed in Calais further North and the sat/nav kindly to me to three junctions South of the junction that I had to turn off on? It then came up with a server problem message, which rendered it useless?.
So I have my doubts about the technology used in these cars.
Here is a good snippet from the Popular Mechanics web-site about the strange sensation that their driver experienced when first handling one of these Volvo self driving cars,
"As soon as I hit the small black lane-centre button, I can feel the wheel stiffen in my hands. Suddenly the light bar atop it begins to glow a soft green, signaling that the car has taken over the task of steering. I had already surrendered control of the acceleration and braking to the vehicle's adaptive cruise control, and now with my feet flat on the floor, I slowly un-wrap my fingers and release the wheel. Sitting in the passenger seat is Jeremy Salinger, who works on General Motors' semi-autonomous car program. He's seen the car do this dozens, possibly hundreds, of times, but, if only to reassure me, he states the obvious: "The car is in control now."… http://www.popularmechanics.com/cars/news/industry/the-12-most-important-questions-about-self-driving-cars-16016418

His final comment is that" it felt like a ghost was driving the car"
See on www.digitaltrends.com
https://www.pellonautocentre.com/wp-content/uploads/2021/04/car-owner.jpg
435
273
Eric Roberts
https://www.pellonautocentre.com/wp-content/uploads/2021/05/Logo_Pellon.fw_.png
Eric Roberts
2022-09-19 19:40:29
2022-09-19 19:40:29
Volvo self driving cars- 100 to be tested on Swedish roads in pilot project …