Table of Contents
Volvo self driving cars
Volvo self driving cars has announced a pilot project that'll see 100 Volvo self driving cars take to the roads of Gothenburg, Sweden, as the automaker continues in its efforts to bring a fully autonomous self driving cars to the market.
Volvo self driving cars

Hi it must be a strange feeling to get into a car that can steer and drive to its destination without any aid by a driver. I must be getting old ,because I can't see for the life in me what these Volvo self driving cars are going to gain.

If that's what people want why on earth don't they stick to the driver- less train systems that we see in many countries these days? I would much prefer to sit on a train high up above the busy traffic "Than In Volvo self driving cars". Significantly, modern technology is good, but it is not perfect. I recently visited France and had to turn off the motorway because it was blocked by an accident, a large truck had toppled over, completely blocking the two lane motorway.

Unfortunately, we had to turn off so I switched on my satellite navigation system, hoping to pick the motorway up further North. I keyed in Calais further North and the sat/nav kindly to me to three junctions South of the junction that I had to turn off on? It then came up with a server problem message, which rendered it useless?.
Results of the Volvo Self-Driving Vehicle Experiment
Volvo self driving cars
are already a reality because to advancements in technology. Volvo is one of the automakers that has been experimenting with self-driving vehicles. Since 2014, the Swedish carmaker has been testing autonomous vehicles on public roads in Gothenburg. Impressive results from the experiment are worth talking about. Volvo and the Swedish Transport Administration are working together to test self-driving vehicles. The experiment's goal is to determine whether self-driving cars can safely share the road with other vehicles.
A fleet of Volvo self driving cars that are equipped with sensors, cameras, and other technology are used in the experiment to traverse the highways. Initially, there were only a few self-driving cars in the trial, but that number has since increased. The self-driving vehicles have been tested in a variety of weather situations and on a variety of roadways, including motorways and city streets.
With the aid of professional drivers who can take over control of the Volvo self driving cars if necessary, the tests have been carried out. Impressive outcomes have come from the experiment. The self-driving vehicles have successfully negotiated the roads, proving its practicality for use on public highways.
Volvo self driving cars have demonstrated the ability to recognise other automobiles, pedestrians, and other impediments and steer clear of collisions. The autos can also converse with other vehicles and adhere to traffic regulations.
Yet there have been difficulties with the trial as well.
Lack of laws controlling self-driving cars has been one of the main problems. The experiment has made it clearer how important it is to have rules governing autonomous vehicles on public roads. The general public's opinion of self-driving automobiles has presented another problem. There is a need for additional education to assist people comprehend the advantages of self-driving cars because many people are still sceptical about them.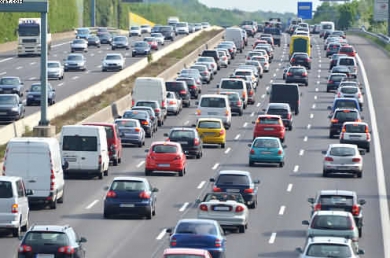 Volvo's experiment with self-driving cars has been a success overall.
The test demonstrated that self-driving vehicles can travel on public roads safely and effectively. The trial has also brought attention to the need for rules governing autonomous vehicles on public roads and for additional education to help people comprehend the advantages of autonomous vehicles.
In conclusion, autonomous vehicles are the way of the future. A big step in achieving this vision has been Volvo's self-driving automobile experiment. Self-driving cars will be a common sight on our roads with additional research and development.
So I have my doubts about the technology used in these cars.
Here is a good snippet from the Popular Mechanics web-site about the strange sensation that their driver experienced when first handling one of these Volvo self driving cars,
"As soon as I hit the small black lane-centre button, I can feel the wheel stiffen in my hands. Suddenly the light bar atop it begins to glow a soft green, signaling that the car has taken over the task of steering. I had already surrendered control of the acceleration and braking to the vehicle's adaptive cruise control, and now with my feet flat on the floor, I slowly un-wrap my fingers and release the wheel. Sitting in the passenger seat is Jeremy Salinger, who works on General Motors' semi-autonomous car program. He's seen the car do this dozens, possibly hundreds, of times, but, if only to reassure me, he states the obvious: "The car is in control now."… http://www.popularmechanics.com/cars/news/industry/the-12-most-important-questions-about-self-driving-cars-16016418

His final comment is that" it felt like a ghost was driving the car"
See on www.digitaltrends.com
https://www.pellonautocentre.com/wp-content/uploads/2021/04/car-owner.jpg
435
273
Eric Roberts
https://www.pellonautocentre.com/wp-content/uploads/2021/05/Logo_Pellon.fw_.png
Eric Roberts
2023-04-03 07:39:01
2023-04-03 18:06:59
Volvo self driving cars- 100 to be tested on Swedish roads in pilot project …