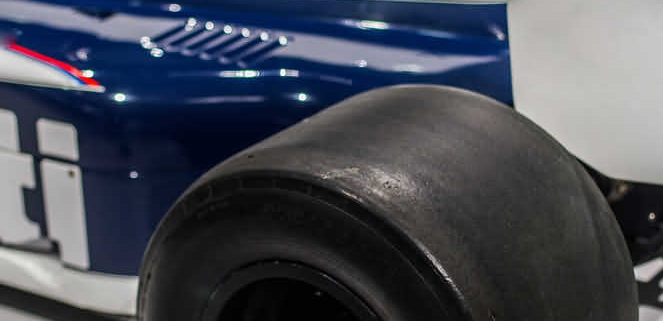 Pirelli Tyres
Pirelli Tyres
Of course Pirelli were established way back in 1872 Importantly, by Giovanni Batista Pirelli. Consequently, he formed a limited partnership, "G.B. Pirelli & C". So, based in Milan to produce elastic rubber items.  G.B. Pirelli & C. was liquidated and Pirelli & C., a limited shares partnership was established. Importantly, in 1873. So,the first plant for the production of rubber items was built in Milano. Later, the rubber band production line for carriages was started (1885). Leading to the first tyre for velocipedes being launched (1894). Resulting from a number of innovations in the preparation of materials. Including the manufacture of tyres.
In 1901, the production of car tyres began
Reassuringly, which was coupled with growth. Hence, specifically based on two major factors !  Firstly, care for technological development of processes and products. Secondly, the support of an ongoing commitment in motor racing. Thirdly, and a strong geographic expansion.
So in the first fee years of the new century 1900.  Pirelli's began a worldwide expansion. Consequently, which took off with the opening new plants. Specifically, in Barcelona , Southampton, Buenos Aires, Manresa and Burton on Trent . Included In those years ! So the Group strengthened its commitment in car racing.In 1907, the first Grand Prix of the Automobile Club of France was respectfully won by a car kitted out with a set of  Pirelli tyres.
In 1922, the limited shares partnership Pirelli & C. was listed at the Milan Stock Exchange.
Always in the Twenties, Società Italiana Pirelli – the outcome of a reorganization of Pirelli & C. – was listed at the New York Stock Exchange, allowing  the Gruppo Pirelli to become the first Italian Group with shares traded on the US market. In 1929, the firs Brazilian plant was built and this contributed to Pirelli's expansion throughout the country.
Shortly after the war, the Super-flex Stella Bianca, the first and innovative sport tyre, was conceived and launched. Very popular in Italy during the Thirties, the tyre was fitted with a reinforced tread to avoid damages at high speeds.  In the Forties, Pirelli's foothold in Latin America gave rise to a further progress with the opening of the  Santo André plant (1940), followed by the  Merlo factory in Argentina (1955).
During the Sixties and Seventies, a further step to develop the strategy geared on geographic expansion and technological innovation was made. Importantly, In the Seventies, a big technology advance was made, with the launch of Cinturato P6, P7 and P8. In 2006 Pirelli opened their first car tyre plant at Slatina in Romania, which was to be expanded in 2011.