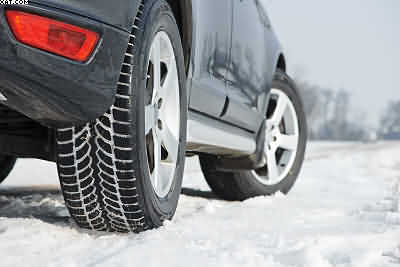 APOLLO WINTER TYRES-Get to Work On Time by Fitting Them when the snow arrives in 2020
APOLLO WINTER TYRES;
So, in the olden days, It would be easy to just call the boss. in fact, and take a day off. accordingly, or pretend to be sick. But now, in these times of recession, when jobs are hard to come by, Therefore, you need to get to work. Whatever the weather has to throw at us.
It is a fact now that we also start work at earlier times. Hence, they also have shorter lunch breaks. In fact, I personally go to work an hour earlier. Moreover, I will take a ten-minute break to eat my sandwich. This has come about because none of us want to miss any business. Thus, in these trying times, Also, this rubs off on our staff. In fact, they too want to get to work on time. These days, people do not want to take sick days. because of the pressure that we are all under. Hence, to keep our businesses running, Especially in the auto industry. to make sure that they're not the ones that get stranded in any bad weather. As a result, you may be late for work or, worse, miss it entirely.
APOLLO WINTER TYRES and Check out your car battery
The first thing to do is True, before winter arrives. is to check out your car's battery. any good car battery service centre. will carry out a free battery test and alternator test. Most companies are run by trustworthy people. Therefore, if the battery is fine, then they will tell you so. So subsequently, the whole test only takes about five minutes. So an appointment is usually not required. So that you can just pop in at lunchtime (if you have one), a free test will be carried out. This is more important than it used to be. because a 12-volt battery (car battery) has a lot more electrics to deal with. especially on modern cars. than the older cars. Air conditioning, electric windows, and onboard electronic management systems are examples of such features. Thus, there are many more things for the battery to cope with.
APOLLO WINTER TYRES
The second most important thing is to make sure that you have good WINTER TYRES on the car. Braking distances (stopping distances) are significantly increased if your vehicle has bald tyres. Even on rainy days in wet weather. In snowy conditions, they are of no use at all. Yet motorists are driving around with bald tyres on their cars. a danger to us all. WINTER TYRES-For the best results 
Winter tyres are also a must for SUVs and larger cars
Over the past four years We have fitted thousands of these winter tyres in Halifax alone. Therefore, the customers that have used them are now spreading the word. As a result, they turned to their friends and neighbours. about the virtues of this great product. They are also available for the top-end car market. such as BMWs and Mercedes. Including SUVs and people carriers, so invest in winter tyres for your own and your family's safety.
https://www.pellonautocentre.com/wp-content/uploads/2020/11/first-winter-tyres.jpg
267
400
Eric Roberts
https://www.pellonautocentre.com/wp-content/uploads/2021/05/Logo_Pellon.fw_.png
Eric Roberts
2023-07-29 19:39:45
2023-07-29 19:39:45
APOLLO WINTER TYRES-Get to Work On Time by Fitting Them when the snow arrives in 2020