Table of Contents
Cars and Climate Change
Cars and Climate Change
So I must declare that I have a self interest in this what I call the "road to electrification con". Firstly, we all could see what a bunch of MP's can do or most importantly can not do. So do we trust this bunch of self interested political class to run the country ! Especially after the recent yet to be resolved "Brexit Debacle" . In my opinion these people are just self interested hypocrites ! Incapable of certainly running my life and I think millions of other !
So, after my little rant, then my main concern is about climate change,( or so called climate change ). The government is being driven by a minority of so called "climate change protesters". Seemingly without any concern for the millions of people and businesses that have a long time been connected to the motor industry. Consequently, as we now now it . Of course we do not have a say it the matter ! Personally, like millions of other people, I dont believe in "climate change".
Cars and Climate Change has always occurred through natural events. My belief is that we are all going to be punished at the hands of a minority of protesters. Importantly, our delusional MP's are getting sucked into this false news . I am an avid listener to LBC and one of the contributors comments inspired me to write this post. I actually agreed with his views.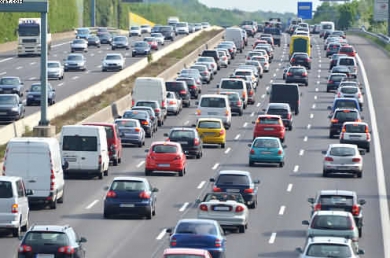 No one questions the protesters rhetoric
It makes my blood boil to hear these people spout out about the planet coming to an end in the next twenty years. Also the fact that we are losing thousands of species of animals . These people should be drilled down and share the true facts. Our MP's just seam to be sucking all this false news up. many of us are old enough to remember days that when there was real air pollution ! Our Northern towns and buildings are still coloured black due to the dirty air and filth that we had to breath as children of the sixties and seventies.
So, where were the thousands of dying animal species then ? The truth is there wasn't any and we just got on with life. Things did get better with new clean air laws that were passed by a generation of more sensible statesman like MP's. Clean air was taken seriously and in my opinion was very successful . With the exception of London, I think we must all agree that we do breath in much cleaner air. My own house is now 35 years old and built out of the same Yorkshire stone as many of our old town and city buildings. The difference being is that my house is as clean as it was when first built ! No dirty air where we live.
London is going to penalize us all !
There is no doubt in my mind that we are all going to be penalized by the mass immigration and failed infrastructure in London. In fact I like many others are sick and tired of listening to the way that the problem is being looked at. As a outsider (thank God) all I hear is of banning Cars and Climate Change from this and that ? All i can see is that it is a way of taxing the London motorists ! Nothing more, nothing less. So, if London was so dirty then why not just ban cars from the central area ! Surely this would clean up the so called polluted air !
Like millions of others I do believe the Cars and Climate Change but only because change happens. The planet is well overdue for a major volcanic eruption. So, just lets see what the "climate change brigade" has to say about that !
Millions of trees
So, as a keen naturalist and gardener I just wonder how many trees we have planted since gardening became popular in the sixties. I recon it must be in the millions. Also why have the big cities and towns allowed people to concrete over their gardens. Surely, this was a another big mistake. The protesters are only now telling us we must plant more trees "But we did !
Driving around the UK (as I do), you cant help notice what a green and pleasant land we live in. Millions will agree that we as keen gardeners have made our country a clean and healthy country to live in ! How far do these people want us to go. Surely there must be limits on how they want to penalize us all ? Especially those of us who live outside the dreaded London area.
However, my main concern is that of the advent of the "electric car". Cars and Climate Change
Car manufacturers have now proven that most of our diesel and petrol cars are now very clean indeed. Electric cars are charged with "dirty" electricity from dirty power stations. So, whats the difference ! My main concern is the effect that this will have on the millions of people now employed in the "motor industry" as we now now it. So, the coal industry springs to mind ! I must admit that the decimation of the coal industry did clean things up. Especially, here in the North.
Millions of jobs were lost in the coal industry. Most of the citizens of London probably dont know anything about fear and anxiety that was thrust across the whole of the North and Wales. Now it looks like we are going to suffer again just to improve the lifes of Londoners. We already have the technology for clean cars with low emissions. How much more do we have to suffer at the hands a few thousand climate change protesters. Its pathetic how the government gives in to them.
Charging mounted police
What a vastly different world we live in today. many of us will remember the "horse mounted police" charging at the coal miners who were only fighting for their jobs ! Compared with today when "climate change protesters! held a the city of London to ransom while police officers did a dance with them! Just shows how week the people who represent us really are. Now they threaten more action at Heathrow airport ! They should be locked away along with their fake climate change propaganda.
I do believe that electric cars will be a mix of automotive technologies, but at what cost ! How far does our tiny island have to suffer just so the "political class" can try and gain "browny points" at their World summits. How much do the people have to suffer when we get these silly ideas rammed down out throats. I believe that most of us dont want electric cars ! But have we been asked about it ! NO.
Its the developing countries that need to be targeted India and China would be just a start. In my opinion enough is enough. personally I am one of the millions who have now reached seventy years old. Because we live in a clean and healthy country. Except poor old London of course ?
Finally, I wonder what our fine government has got in line for us.
Significantly, when they can no longer rely on the trillions of tax revenue. Of course, the fuel tax they will lose due to the electrification of cars being forced on us ? My opinion is that we will all have a little black box fitted to our cars and taxed on the mileage that we do. Of course it wont bother the green warriors ! Because, they will all be riding horses.
Also what are the oil producing countries going to do. In my opinion they will slash the price of oil to the west. Making electrification of our cars look even more expensive. Money talks. Just ask Donald Trump ! He does not want to penalize the American people by implementing punishing "green laws" realising that everything has a price. Punitive emission targets are a folly and the government should be prevented from penalizing the British. We are already achieving high standards for such a small country and enough is enough.
https://www.pellonautocentre.com/wp-content/uploads/2021/03/hybrid-car-servicing.jpg
400
400
Eric Roberts
https://www.pellonautocentre.com/wp-content/uploads/2021/05/Logo_Pellon.fw_.png
Eric Roberts
2023-03-30 19:39:18
2023-03-31 16:49:52
Cars and Climate Change-Are we Being Led Down the Garden Path with Climate Change ?