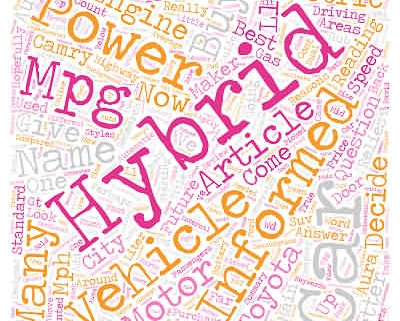 Hybrid Car Servicing-Good Garage Scheme Car Servicing in Great Britain : Get Ready for …
Hybrid Car Servicing
Hybrid Car Servicing Pellon Autocentre, Halifax UK
regular maintenance for my hybrid vehicle

Even if your car might benefit from the newest hybrid technology, it still makes sense to have annual maintenance performed on it. By doing so, you can make sure your hybrid is operating without a hitch and find any little faults before they turn into major ones. The mechanics working on your hybrid will do electrical and mechanical inspections to ensure that it is running as efficiently as possible and to help you get more mileage out of it.
If your hybrid is still covered by a warranty, you must follow the recommended maintenance schedule to keep your coverage. The resale value of your hybrid car can also be greatly increased by a complete service history.
choices for servicing my hybrid vehicle at Pellon Auto Centre Halifax UK

A full hybrid servicing option is available from Pellon and may be added to our Bronze, Silver, or Gold servicing packages. An annual service serves as a health check to make sure the fundamentals and hybrid technology are in excellent condition. For a comprehensive package that provides peace of mind driving and helps you save time and money, we can also add a cheap MOT.
In addition to a thorough diagnostic health check, our hybrid inspections also look for damage to cables and connectors, provide an inverter coolant report, and check for brake binding. Any of the following services can be enhanced by the hybrid service component:
Hybrid Car Servicing
Eric Roberts's insight:
Winter is on its way ?
This article from the "Good garage scheme" . Thus, pointing out to the motorist to the severe weather conditions the could be imminent. Of course, that may lie ahead. Frighteningly, with the effects that a severe winter could have on your car. Importantly, if you did not prepare for it by servicing your hybrid car before the winter arrives.
So, helping the consumers by offering an MOT test and service for just about the £100 mark all inclusive. This offer is for most small and medium sized cars and will carry out your hybrid Servicing. Of course, on their cars for the winter ahead. This offer also includes a brake check and your anti-freeze levels topping up the correct winter levels. So you won't be the one with a frozen engine. We also give your battery a good check over. For fear that, you will not be late to work because your cars battery has failed you.
Of course, it is now 2020 and we are just starting our second Covid 19 lockdown.
If your car does require an MOT test. Then it is important to give your garage plenty of time when booking in your car for a test. In there usual wisdom the government decided to postpone MOT testing for a 6 month period. Consequently, we now have a large backlog of tests.
The second lockdown starting on the 5th November 2020. Thankfully, the government are not suspending any testing for the second time.
See on www.goodgarageschemeblog.com
[…] hybrids would be a better replacement and probably save half the cost of standard fuel. because the hybrid would…

[…] So when you are thinking of buying car tyres Online Halifax look for a "LOCAL" tyre company who will sell the same product…

[…] 200 different rubber compounds on a daily basis. So when it comes to braking performance Continental tyres Class are second to…

[…] what the problem was until we removed all the wheels and inspected the Car Brakes including the Car Brake…

[…] what the problem was until we removed all the wheels and inspected the Car Brakes including the Car Brake…
https://www.pellonautocentre.com/wp-content/uploads/2021/03/hybrid-car-servicing.jpg
400
400
Eric Roberts
https://www.pellonautocentre.com/wp-content/uploads/2021/05/Logo_Pellon.fw_.png
Eric Roberts
2023-05-27 19:39:58
2023-05-27 19:39:58
Hybrid Car Servicing-Good Garage Scheme Car Servicing in Great Britain : Get Ready for …