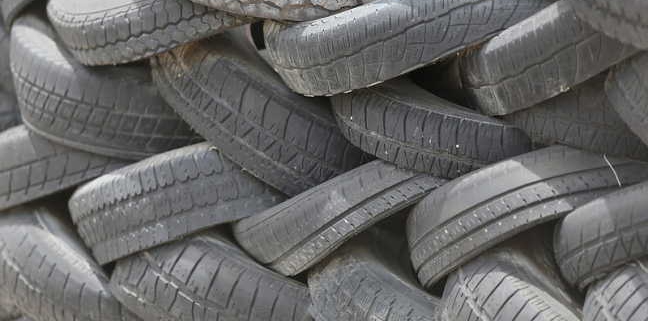 Part Worn tyres Guy Fined-Guilty verdict for illegal part worn tyre seller – FleetNews
Part Worn tyres Guy Fined
A Lincolnshire tyre retailer faces up to 12 months in prison along with a £20,000 fine after being found guilty of supplying unsafe part worn tyres to the public.
A Lincolnshire tyre retailer faces up to 12 months in prison. Including, along with a £20,000 fine. So, after being found guilty of supplying unsafe part worn car tyres to the public.
Good news for the battle against dodgy traders. Selling these unsafe tyre products to unsuspecting but gullible public.
http://www.pellontyres.co.uk/Content/Page/Part+Worn+Tyres+Policy
Illegal Part Worn tyres
This is one of my pet hates. The fact that people are allowed to sell these illegal part worn tyres. Of course, and get away with it, (well some of them). This is not the first time that the part worn tyre problem has come to haunt the industry. It last raised its ugly head in the late 1980's and early 1990's.
There was a huge outcry from within the tyre industry. Consequently, which eventually led to the Government setting certain standards. Of course, that would allow part worn tyres to be sold legally. These are listed below courtesy of tyresafe.org.
Under The Motor Vehicle Tyres (Safety) Regulations 1994 (reg.7.) part of the Consumer Protection Act, it is an offense for anyone to sell Part Worn Tyres UK that do not meet the following principal requirements:
1- The structural integrity must not be compromised. It should be free of large cuts, any bulges or lumps both internally and externally. No plies or cords should be exposed.
2- Tyres must have passed an inflation test prior to sale.
3- The original grooves must still be clearly visible in their entirety and must be to a depth of at least 2mm across the full breadth of the tread, around its entire circumference.
4- Part worn tyres which have not been retreaded must clearly show the relevant 'E' mark alongside which 'PART-WORN' must be permanently and legibly applied in letters at least 4 mm high. These words cannot be hot branded or cut into the tyre.
5- Part-worn tyres that have been retreaded must have one of the following:
BS AU 144b, 144c, 144d, or 144e markings on the side wall (if first supplied as a retread on or before 31 December 2003 an ECE approval mark (if first supplied as a retread on or after 1 January 2004)
A permanent mark to identify the original model and manufacturer.
So, the word 'RETREAD' moulded onto or into its sidewall (in upper case letters at least 4 mm high) and further markings in accordance with ECE rules. You may need to seek further advice as to which rules apply
The indication 'PART WORN' must also appear next to the BS or ECE approval mark, or next to the word 'RETREAD'
For tyres marked BS AU 144e, a speed category symbol and load capacity marking should be present.
A tyre has to comply with all these requirements whether or not it is fitted to a rim.
– See more at: http://www.tyresafe.org/tyre-safety/part-worn-tyres/part-worn-tyres-and-the-law#sthash.7yuu0qZi.dpuf
Part Worn tyres Guy Fined
These rules (laws) were brought out to try and make re-used old ones safer when sold to the unsuspecting public. After a few years things appeared to level off and the industry thought that things had calmed down.
Part worn tyres raise their ugly heads again
Then came yet another recession! So, the tyre industry began to suffer once again. Importantly, with the rise again of the illegal waste tyre trader. Small bucket shops began to open up all over the country. Selling any old tyre rubbish as Part Worn tyres. I thought that there would be no way that the public would buy from such places, but I was wrong?
Not only was I wrong but these tyres were being sold with total disregard for the 1994 regulations, it is as though they never existed? Many trade bodies have been lobbying our government and people like me have been venting our frustration at the way that these tyres have been openly sold without any regard to safety or the 1994 regulations.
My main concern is purely the safety aspects for the thousands of motorists that buy these things, not knowing there condition or where they came from. It is good however that some trading standards department are once again raiding the premises of these people and prosecuting them for their actions. This is also occurring in the USA, the whole world is finally opening their eyes to the vast safety problem associated with these part worn accidents waiting to happen.
https://www.pellonautocentre.com/wp-content/uploads/2020/12/first-waste-tyres.jpg
431
648
Eric Roberts
https://www.pellonautocentre.com/wp-content/uploads/2021/05/Logo_Pellon.fw_.png
Eric Roberts
2023-05-27 07:39:37
2023-05-27 07:39:37
Part Worn tyres Guy Fined-Guilty verdict for illegal part worn tyre seller – FleetNews