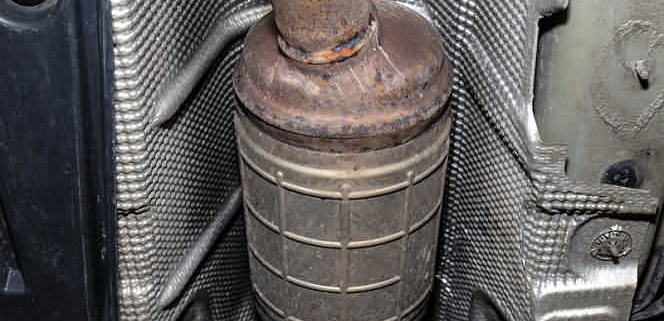 Catalytic Converter Care-Regular Car Servicing can help look after your Cat
CATALYTIC CONVERTER CARE; Why does car servicing affect your Cat?
This is an interesting point; I suppose that regular car maintenance has an effect on all your car parts in the end. Your Catalytic Converter care, (CAT) is a crucial part of your vehicle. Therefore, is fitted with your engine and the rest of the exhaust system. Thus, some are attached to the manifold, onto the engine, these are known as manifold cats, and some are fitted at the end of a short front pipe on the rest of the exhaust system.
Bigger models of cars sometimes require two cats, cars such as BMWs and MERCs usually have two cats fitted, (very expensive to replace).
Your cat's primary job is to clean the engine particles that the engine omits. Catalytic converters are made out of ceramic. Thus, with added precious metals (another reason why Catalytic Converter care is critical). Naturally to filter the dirty particles from your engine. Thus reducing the pollutants from entering the atmosphere, this helps us to clean the environment and is part of the UK MOT test.
Catalytic Converter Care
Your cat will only work correctly if the engine operates with the correct ratio of air to fuel. Naturally, this was your car servicing comes in. aged.
Catalytic Converter Care
So, since writing this post then the catalytic converter has become even more important. Especially with the tightening of exhaust emissions regulations coming from European governments. Of course this important filtering of the gases system is on every new petrol and diesel car produced these days. So, diesel cars and vans call them the "particulate filters".
However they work very similar to each other, filtering out poisonous gases from the vehicles engine before emitting the gas into the atmosphere. I t may be interesting to know that the catalysts are made up using some precious metals.
Precious metals used in catalytic converter
So, one of the main reasons that many catalytic converters are stolen from vehicle. Thus, is because many of them contain some rare metals. Given these points, the main metals are rhodium, palladium and platinum.
https://www.pellonautocentre.com/wp-content/uploads/2021/04/catalytic-converter.jpg
443
664
Eric Roberts
https://www.pellonautocentre.com/wp-content/uploads/2021/05/Logo_Pellon.fw_.png
Eric Roberts
2023-06-26 07:39:37
2023-06-26 07:39:37
Catalytic Converter Care-Regular Car Servicing can help look after your Cat