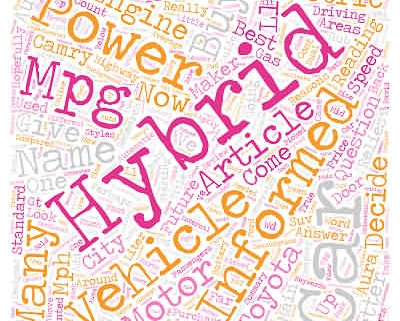 Are Hybrids here to stay ?Here's how much owning a plug-in hybrid saves, and what it costs
Are Hybrids here to stay

Are Hybrids here to stay
So , if you had asked me this question a few months ago! Then the answer from me would have been yes.
Importantly, I thought and hoped that this particular format would be the way forward.
Firstly, it appeared to be a good compromise between electric cars (battery driven) and fossil fuels. In my opinion the electric car that we have at the moment is too extreme. This car will cut the jobs of millions of associated industries. Including the garage industry that has supported my family for more that half a century.
Bigger than the coal industry demise
People in the automotive industry are very worried about the infectious drive of our government to the desired of the greener planet lobby. This minority of people who are in my opinion just hell bent on scuppering capitalism. of course in the guise of people such as the "Climate Rebellion" protesters . Telling that the world will be coming to and end ?
I just wonder why the world did not come to and end after the significant amount of poisonous gasses. Subsequently, from fires, bombs and guns in the first and then the second world wars. Surely this should have brought the world to an end! According to there philosophy!
So, our government are determined to bring a massive collapse to the auto industry. Once again bringing us something that we dont particularly want. Poorer people amongst us will be the ones who suffer! As usual. Of course they wont be able to afford the expensive electric cars and will have to walk everywhere! But perhaps thats what they want us to do! Return to been cave men again and get rid of those terrible motor cars that try to kill us with their awful fumes. What a load of rubbish ?
Now the latest is that hybrid cars that the industry has spent billions of money on. Wont be a part of a greener Britain. Well surprise, surprise lets just hope that they may see some sense before its too late. Finally, I have not yet seen a single tree planted here in the North yet! Perhaps it will be just yet another thing to neglect us with just like our infrastructure ?
I paid a bit more for my plug-in hybrid than a would have for a gas-only vehicle, but the money I'm saving on gas feels like a debt I've
Source: Here's how much owning a plug-in hybrid saves, and what it costs – Business Insider
https://www.pellonautocentre.com/wp-content/uploads/2021/03/hybrid-car-servicing.jpg
400
400
Eric Roberts
https://www.pellonautocentre.com/wp-content/uploads/2021/05/Logo_Pellon.fw_.png
Eric Roberts
2023-06-24 19:39:45
2023-06-24 19:39:45
Are Hybrids here to stay ?Here's how much owning a plug-in hybrid saves, and what it costs