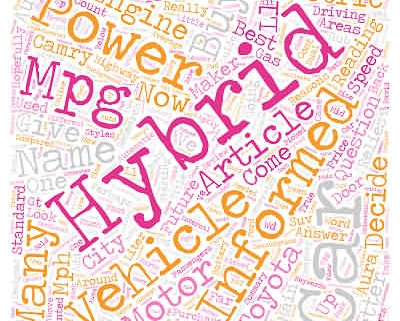 Hybrid Car Servicing-Independent garages can service Hybrid cars including Pellon Autocentre in Halifax
Hybrid Car Servicing
Hybrid Car Servicing
Of course, some people think that the "Hybrid Cars" have an edge over conventional cars. Therefore more expensive than the latter. Unlike normal cars, hybrid cars do not need much maintenance or their need some of their components changing?
because of the many advantages. Thus, over conventional cars, hybrid cars have gained a lot of popularity in a very short period of time. Hybrid cars, as the name suggests. operate on a one-of-a-kind combination of a gas-powered internal combustion engine. including the clean energy of an electric motor.
While most hybrid vehicles run on gasoline, So there are some hybrid car models that use alternative fuels. Hence, such fuels as diesel, ethanol, and fuel derived from plant materials.
Like standard petrol engined cars, hybrid models have different characteristics and different parts.
 One of the Ford hybrid models has a special air filter. This is for the battery pack cooling system. As a result, the battery filter is located on the drivers' side at the rear edge of the cargo area side glass. This filter should be replaced every 10,000 miles. Some models have different filter changing times, but this will be in the service manual.
The fuel engine of a hybrid car requires similar maintenance as the engine of a normal car. Depending on the type of hybrid you have, oil changes should be made every 5,000–10,000 miles. Another advantage of hybrid vehicles is their regenerative braking system.
So the brake pads in hybrids last longer than those of an ordinary car. Because, they do not wear out easily, the pads last longer and do not need changing as often as on a normal car.

Another appealing feature of the hybrid is that, unlike other electric vehicles, it has a gasoline engine. Then you do not have to plug into the wall to recharge the batteries. Because the electric motor of the hybrid car acts as a generator when the car is cruising or when brakes are applied, Keep in mind that a battery will last much longer if it is never completely charged or completely drained.
Hybrid Car Servicing
Unlike normal cars, hybrid cars need less maintenance. especially on their component parts. Most car dealers offer suitable warranties on battery packs, including the emission parts of a hybrid car. Therefore, you can get the servicing done by professional mechanics at your local auto centre. so at a reasonable cost.
Thus, contrary to common belief, hybrid cars need less maintenance than your standard petrol engined model. However, due to modern design and engineering breakthroughs, Then all cars, whatever type they are, would require less maintenance. This seems to be great for DIY motorists. But the equipment needed to reset the computers and service and diagnostic lights is expensive.
Fortunately, for the small and medium garage sector, we do keep up with the ever-changing need for new diagnostic tools and equipment. The only grey area that I can see is the battery problem. A small lead-acid battery powers the lighting systems and other accessories on the petrol engine. Of course, this is because of the cost. A Li-On battery would be triple the price of a similar lead acid battery. Multiply this by the number of cars produced, and you have your answer.
Hybrid Car Servicing
The lead acid that is most commonly used is the 054 part number. The main drive battery is a different animal? Some companies allow the customer to lease the battery. However, this has its drawbacks. As a result, the driver may be locked into a three-year contract. I believe the cost to be about an extra £60 to £70  a month on top of the cost of the car.
Also, the Li-On battery could be bought outright for just under the £5,000 mark.
The threat of abolishing petrol and diesel-engined cars will only strengthen our resolve to learn and to carry on fighting for our rights to repair these vehicles. As a result, the small garage industry will learn and equip itself in order to serve the public.
Hence, in a fair and shrewd manner, by not ripping off the public. as some other sectors of the garage industry have done in the past. especially when new technology comes along.
Eric Roberts
https://www.pellonautocentre.com/wp-content/uploads/2021/03/hybrid-car-servicing.jpg
400
400
Eric Roberts
https://www.pellonautocentre.com/wp-content/uploads/2021/05/Logo_Pellon.fw_.png
Eric Roberts
2023-07-29 07:39:14
2023-07-29 07:39:14
Hybrid Car Servicing-Independent garages can service Hybrid cars including Pellon Autocentre in Halifax