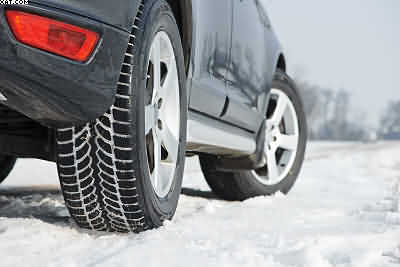 Nokian Winter Tyre Test Winners Again-Nokian Tyres succeeds again in independent European winter tyre tests –
Nokian Winter Tyre Test Winners Again
Nokian Winter Tyre Test Winners Again
Nokian Winter Tyres have become a world wide product name. because of their outstanding ability in winter weather conditions.
Countries with all winter round snow and ice have felt the benefits of fitting Nokian winters for a long time now.
Here in countries like the UK, then we dont get the same snow affected winters as our more Northern counter parts. However Nokian winters will help protect you family in all winter conditions.
In my opinion then safety is paramount. Any driver that finds themselves in a skidding car fitted out with summer tyres will vouch for that.
So there is nothing worse than loosing your car on a wet or snow covered road. Millions of drivers have experienced this, but it can be avoided. Cars are now getting larger and so are the tyres. Ladies love to sit high up with good all round vision of the road. In actual fact so do I ! This is because when we are in a higher up seat position we all feel safer (ask truck drivers!!)
One of the slighter down sides of the SUV's and Crossover cars is that the tyres are larger and in many cases narrower. This is how they have been developed with the car manufacturers. Of course, these cars are fitted with summer tyres. Nothing wrong with that! until winter comes along. I will never forget the first winter when the BMW and Mercedes SUV's were on the roads for the first time.
Nokian Winter Tyre Test Winners Again-SUV vehicles were useless in the first snow fall that we had.
Here in Halifax UK where it is very hilly, SUV's were getting stuck everywhere. As a result our phones never stopped ringing. People were hunting around for winter tyres, they were getting hopelessly stuck. Since then drivers have learned their lesson.
Hence, many drivers are now fitting Nokian winter tyres every year. So, just as a safety precaution. These tyres are superb in winter conditions and will enhance your families safety when having to travel in snowy winter conditions.
We at Pellon Tyres recommend any brand of winter tyres. Because, I have personally tested and tried the Nokian Winter tyre brand. These tyres are superb. Not only do they give extra protection when driving in snow and ice, but also heavy rain. Especially on motorways. Another Nokian bonus is that these tyres are really quiet. My family car is a large SUV and the winter tyres do not make any difference to road noise.
Of course these Nokian Winter Tyre Test Winners Again are well worth recommending. Check your tyre size online–
The premium tyre manufacturer Nokian Tyres has once again earned a series of outstanding assessments this year in independent winter tyre tests performed
Here in 2021 then Pellon Tyres are still happy to be the tyre dealers for Nokian Tyres in Calderdale Yorkshire UK.
Source:
Nokian Tyres succeeds again in independent European winter tyre tests – Automotive World
https://www.pellonautocentre.com/wp-content/uploads/2020/11/first-winter-tyres.jpg
267
400
Eric Roberts
https://www.pellonautocentre.com/wp-content/uploads/2021/05/Logo_Pellon.fw_.png
Eric Roberts
2023-07-06 07:39:45
2023-07-06 07:39:45
Nokian Winter Tyre Test Winners Again-Nokian Tyres succeeds again in independent European winter tyre tests –