Continental tyres boost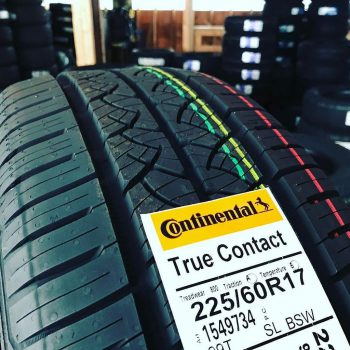 Continental tyres boost high-performance tires at Korbach plant

RubberNews.com

KORBACH, Germany—Continental A.G.
Eric Roberts's insight:
Continental tyres keep on moving forward
Significantly, this is just one of the expansion plans . Including, a Continental tyres boost for the giant tyre company of Continental. Consequently, the Continental Car Tyres company and all its subsidiaries have leaped ahead of most of its
Continental Seal tyres protect the tyre from nail penetrations like this one competitors in recent years due to some innovative new products such as the "Seal Tyres" that contain a protective layer of sealant made of polymers, that stop the tyre from deflating when penetrated by a screw or a nail.
Continental tyre Sport Contacts
The protective layer is inside the Seal tyres,  just underneath the tread area. Other products to give a Continental tyres boost include "runflat technology" and new tyres that are greener and lighter to save on emissions for new EV and electric vehicles, altogether an impressive portfolio of products.
Continental tyres boost their market share by continuously adding new tyre products to their range. One of their latest tyre products is a new winter tyre the Vanco 4 season 2 tyres.
Eric Roberts…
Hi I would like to introduce myself. I have worked in the Garage and tyre and Battery business now for 40 years. Working for a couple for national tyre companies in my younger days. Hence, before starting my first business. Consequently,I now own a garage and MOT testing centre. Locally, here in the UK called Pellon Tyre and Auto-centre. As a result, I am a keen blogger about anything to do with cars. Including, their related products that will help my business. We are members of Point-S and Trading Standards . Finally we are members of Point-S and also a Unipart Car Care Centre and of course Tyre-safe.
Eric Roberts
See on www.rubbernews.com
https://www.pellonautocentre.com/wp-content/uploads/2018/04/tyre.jpg
487
800
Eric Roberts
https://www.pellonautocentre.com/wp-content/uploads/2015/06/Logo_PellonCleanTrans.png
Eric Roberts
2019-06-01 17:19:41
2020-08-07 05:52:03
Continental tyres boost-high-performance tyres at Korbach plant – RubberNews.com