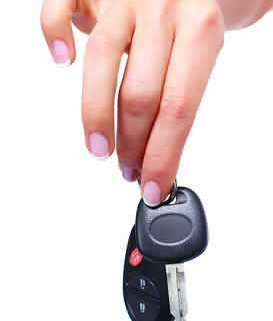 Lockdown-Caring for Your Car During Lockdown
Table of Contents
How to Care for Your Car During Lockdown
Between heading out and staying at home, the latter is the preferred choice these days, which means that you're probably not doing a whole lot of driving. But just like your body needs exercise to stay healthy, your car isn't designed for prolonged periods without movement.
The more time it spends in one place, the higher your risk of facing an unwelcome repair bill the next time you turn the key. The good news is that you don't have to do much to keep your hatchback, van, or people carrier in shape. Below are some tips for caring for your car during lockdown. 
Keep it Charged
Without a regular boost from the engine, batteries are prone to running flat. The easiest way to prevent this is to go for a drive, but idling will also help. Batteries in older cars and those parked outside in cold or hot weather will drain the power faster. Hooking up your car to a trickle charger can keep it juiced up for longer periods of time.
Check the tyre Pressure
Staying in one place can cause your car's tyres to develop flat spots, so it's a good idea to go for a short drive every now and then, which is also important for maintaining the circulation of fluids among mechanical parts. Be sure to check your tyre pressure (including the spare) and make the necessary adjustments. 
Add a Personal Touch
You probably have some extra time on your hands as of late. And with less money going to fuel, perhaps a little more cash, too. Think about whether there are any personal touches that you've been wanting to add to your car. It can be something as simple as slipping on some new seat covers or a complete colour change with a wrap.
Another great option is to get your own custom number plate. A local company like Number 1 Plates makes it easy to create your own legal pressed number plates through their online builder. They sell high-quality metal registration plates with a range of customization options. Plus, your new pressed plates will be delivered right to your door. 
Avoid Using the Parking Brake
Cars parked in humid and coastal areas are particularly susceptible to corrosion, as are older models. One way to reduce your risk of rust is to avoid engaging the parking brake, since this can cause damage to the system over time. Of course, this only applies if your garage is on flat land.
Choose Your Parking
Another potential source of rust comes from parking on soft surfaces such as fields, as this can cause moisture to travel up the undercarriage of your car. If you can't get on pavement, then gravel is your next best option. Consider the safety of your parking area. It's always wise to remove any valuable items from your car when you're not in it. 
Taking the above steps will go a long way towards keeping Your Car During Lockdown, in tip-top shape during lockdown. Don't forget to give it a good wash when things go back to normal.
Come on everyone, gather around!
Let's explore one of the COVID lockdown's most surreal unintended consequences: the frenzied activity in my garage! You heard correctly! My modest garage has never been busier than it is now that the globe has hit the "pause" button.
So let's get this nut open wide! Imagine this: When COVID strikes, a lockdown occurs, and the entire globe goes into a frenzy. Cars? Well, most of them are parked and gathering dust. But here's the thing: much like people, cars don't like to loiter around for too long!
Go back a few months.
Lockdown lifts, and presto! Everyone is excited to resume driving. But oh no! Several plans exist for these cars. Don't even get me started on those annoying engine problems, like dead batteries and seized brakes. Of course, where do they all congregate? Of course, my reliable garage!
I'll admit that the spike originally caught me off guard. It was complete mayhem, with cars lined up and phones buzzing nonstop. It was a challenge, but let me tell you: wow, did we rise to the situation beautifully!
But now for the surprise!
The momentum continued after Your Car During Lockdown. Oh no! Road excursions, weekend getaways, and the pure pleasure of a drive without a destination had all become popular once more. In a world still dealing with uncertainty, cars ceased to be only for commuting and instead evolved into freedom-giving machines.
What about my tiny garage?
It became a centre of activity as people fixed, tuned, and made sure all the cars were ready for the road! Not to mention how quickly word of mouth spreads in today's internet environment! As one happy client led to another, our hands quickly became full!
Yet, despite how bleak it was, the COVID shutdown resulted in unforeseen booms in unexpected locations. Since then, we haven't looked back, and my garage has become the go-to haven for many Halifax automobile enthusiast!
car during lockdown, the lockdown, keep your car, to maintain your car, after your car.
Maintain your momentum and never forget that every cloud (or epidemic) has a silver lining! I'll see you on the road, and drive safely!
https://www.pellonautocentre.com/wp-content/uploads/2021/04/car-owner.jpg
435
273
Eric Roberts
https://www.pellonautocentre.com/wp-content/uploads/2021/05/Logo_Pellon.fw_.png
Eric Roberts
2023-08-07 07:42:44
2023-08-07 11:01:19
Lockdown-Caring for Your Car During Lockdown