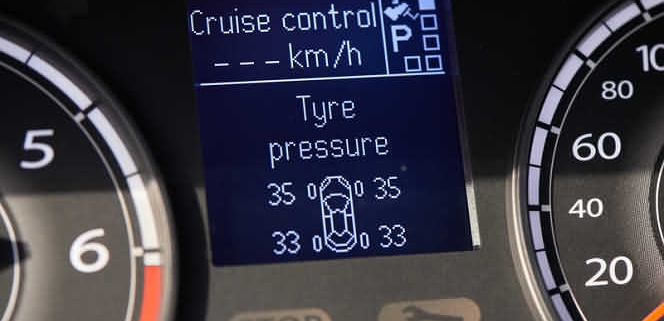 Pirelli Run Flat Tyres Can We Repair Them?
When the run flat tyre first came on to the market
Firstly, I was not so sure what to think? These tyres were developed together with the car manufacturers Consequently, were designed to specifically fit the cars on which they were to be fitted for safety reasons.
So, the whole concept surrounding these tyres is based on safety. Both for their car and more importantly the driver. Another factor was that these cars could do without a spare wheel, thus reducing the weight of the car. This has contributed to the "green" credentials of the cars that they were fitted to.
Tyre Pressure Monitoring Systems (TPMS) have to be used with run flat tyres
Pirelli Run Flat tyres were specifically developed to be based on the specifications of the cars on which they are to be fitted. This means that, Run Flat tyres may only be mounted on vehicles that are specifically made to have the Run Flat tyres. This was one of my first bones of contention, when my young apprentice tyre fitter snapped the TPMS valve where it was located on the inside of the wheel where the normal tubeless valve would normally be fitted. (cost me £80 to replace)
New tyre fitting machine
I also had purchase one of the new style tyre fitting machines. Because of the difficulties that we encountered when trying to remove and re-fit the tyre from the wheel. The new type machines were equipped with special tyre hold down tools that held the tyre in place so that the fitter could use both hands when removing and fitting these difficult tyres. After a while we were used to fitting these tyres and also learned about the TPMS systems that accompanied these tyres fitted to the car.
The Pirelli P7 Cinturato run flat tyres was also developed as a more environmentally product.
Because Pirelli had also taken the time to not only make the tyre into a run flat. But also make the tyre into a high performance design tyre. Of course, with lower fuel consumption and reduced road noise. They were also able to use a more eco-friendly compound to the tread area, giving this tyre more stability in the footprint area. The development of this tyre brought together many improvements making it a highly safe product that would complement medium and high powered vehicle such as the BMW range including the BMW Mini models.
When a loss of pressure arises in a run flat tyre then you must only continue at 50mph
The high volume of cars that are now fitted with the run flats. So, have helped me in thinking that these tyres have become a success story. At first I wasn't sure I thought that they were just a passing fad that would go as quickly as the appeared. But I was wrong, because I have listened to some of the stories from my customers, of how they prevented them from having an accident and also of how they were able to carry on with their journey
The truth is that if your tyre suddenly loses pressure . Frighteningly, when you are doing 70 mph. Say on a busy motorway, then you will have a better chance of getting out of a sticky situation. Of course, than you would have with normal radial tyres.
Car remains stable after a blowout
Your car will remain stable and not deviate and possibly cause a crash. Even in busy traffic, as happened to a friend of mine recently. His tyre blew out and he hit the central reservation. So, causing the car to swerve and have an accident. Although he was badly injured he is now fully recovered. But I am sure that of he had run flats fitted to his car. Then the car would have kept the line and not crashed into the barrier. Throwing it into the path of the traffic in the other lane.
Also if you do lose tyre pressure and it will tell you on your TPMS instrument. Located on the dash of your car. After this, then you must only drive at 50 mph. At 50 mph you can drive the car 50 miles. This is usually enough distance to enable the driver to reach the safety of a garage. Including the nearest tyre centre and have the tyre attended to.
Pirelli recommend that we should not repair run flat tyres
As the heading suggests Pirelli. Are one of the manufacturers that do not recommend that we repair run flat tyres. We at Pellon Tyres here in Halifax have been known to repair these tyres. But only if knew that there was a screw in the tyre and the tyre had not deflated. Including the fact that the TPMS light had not come on. We have since stopped this procedure altogether. Now and only fit a new tyre. Because we just do not know what damage was done, when the tyre was de-flatted.
This reminds me of a recent case in mind. One of our lady driver customers. Owning a very nice BMW, had noticed her TPMS light was warning her of a problem. Consequently, with her near side front tyre, which had a pressure loss. The BMW was fitted with Pirelli tyre as original equipment size 225/45×18 P7 Cinturato.
Heading for the M62
She was heading from the M62 motorway, back to Halifax when the incident happened and was not too sure what the light coming on meant. She carried on driving and then decided to pull in and give us a ring for advice. Because the car was fitted with a TPMS system we knew that the car would be on run flat tyres and so we recommended that she drove the car carefully to our depot in Halifax, a distance of about 5 miles well within the 50 mile recommended by Pirelli.
When she arrived, the inside of the side wall of the flat tyre was completely coming away and so we had to fit the lady a new tyre. The customer worked in a high up position for the local council, but because we had a tyre in stock she was able to attend her meeting. If she had normal radial tyres fitted then she would have been delayed until someone came out to change her wheel, so everybody was happy…more reading… Pirelli run-flats
Pirelli Runflat tyres
Pellon Tyres offer car and van servicing and repairs to all makes of vehicles. Selling Pirelli Run Flat Tyres online from our website www.pellonautocentre.com by using the tyre selector and choosing your tyre size.
https://www.pellonautocentre.com/wp-content/uploads/2020/12/run-flat-tyres-with-tpms-system.jpg
443
664
Eric Roberts
https://www.pellonautocentre.com/wp-content/uploads/2021/05/Logo_Pellon.fw_.png
Eric Roberts
2023-05-15 19:39:41
2023-05-15 19:39:41
Pirelli Run Flat Tyres Can We Repair Them?