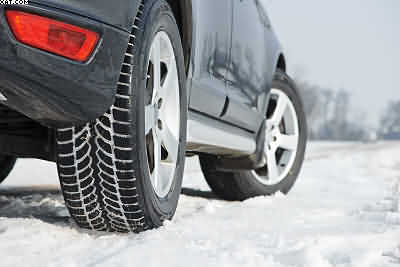 4×4 Tyres-Which are the right ones for you ? Consider the excellent General 4×4 Range
Customers are still not sure which 4×4 tyres to choose
This article is a follow up from one that I did a few years ago. One of the problems that we have at Pellon tyres, comes from the owners of 4×4 vehicles who are not sure which or what tyres to fit to their vehicles.
In our area of Halifax in the Pennine foothills, we have several types of different terrains to cope with. Choosing the right tyre can be difficult.
Every tyre a manufacturer makes is designed with specific strengths in mind. How well it performs to these strengths depends on the construction methods, materials used and the technologies applied in the design and testing process. 4×4 tyres by definition introduce even more variables than these into the mixing pot. For our area we recommend a 50/50 or a 40/60 tread ratio between a normal type summer tyre and a rugged off road tyre. To make it a little easier to select the right one, a good place to start is to think about what you intend to use your 4×4 for. Many people used to say the Land rover as just a status car, where others such as farmers need Land-rovers for more practical uses, so a different tyre application is needed.
If you are intending to use your vehicle off road then you need to determine just how extreme the terrain is likely to be and how much time you are likely to spend on it. Farmers would be doing far more off road work and therefore would require a much heavier tread pattern on the tyres.
Off Road Grading Index for 4×4 tyres selection
To help our customers we use a very good visual guide called an (off road Grading Index) or ORGI for short, and then grade all the 4×4 tyres accordingly on our stock compute so that we can tell customers exactly which tyre is the best for them. The ORGI guide assigns every 4X4 Off Road tyres we feature with an off-road competency rating between 1 & 10. From here it is possible to disregard certain tyres as unsuitable and narrow the field of selection down. It works of an easy to understand scale from 1 to 10 depending on how tough you want your tyre to be, an excellent grading system. I hope this will be of help to all my customers who own 4×4 and SUV vehicles and want General 4×4 tyres.
https://www.pellonautocentre.com/wp-content/uploads/2020/11/first-winter-tyres.jpg
267
400
Eric Roberts
https://www.pellonautocentre.com/wp-content/uploads/2021/05/Logo_Pellon.fw_.png
Eric Roberts
2022-06-14 07:39:00
2022-06-14 07:39:00
4×4 Tyres-Which are the right ones for you ? Consider the excellent General 4×4 Range