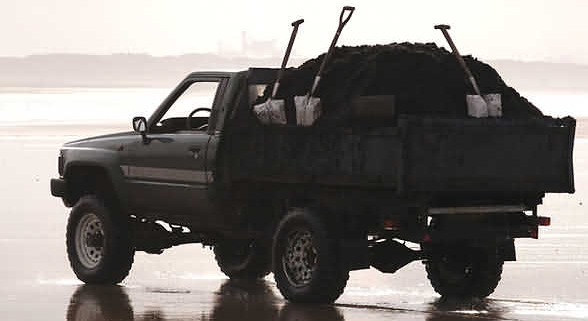 All-terrain Tyres-A wide range of tyres for the Land Rover or SUV owner?
All-terrain Tyres
There are many different types and makes of 4×4 and SUV vehicles on today's roads, and so explaining about which tyres to use for various vehicle makes, becomes nigh impossible.
For this purpose, I am going to use the Land Rover, for my explanation into all-terrain tyres. All-terrain tyres are for the driver who may do the mixed on-road driving and off-road driving. Many of the SUV's come out on a standard summer tyre. But the type of tyre that most people associate this kind of vehicle on is a more rugged tyre.
This is where the all-terrain tyres, come into their own. A good example that I came across recently was at an agricultural show in Halifax where my tyre business is based. The cars are all parked in a grassy area, adjacent to the showground. I suspect that you now know what I am about to say because many drivers have experienced this for themselves.
The day started out to be sunny but in the afternoon, then heavy thundery showers were peppering the Halifax area. One shower turned into a torrential deluge, sending spectators and exhibitors for the shelter of the marques. The fun came when the visitors started to drift to the car park and then home. To my surprise, most small family cars did alright, apart from a little skidding.
However, to my surprise, the cars that were suffering and getting stuck were the SUV's and were also driven by lady drivers. The one I helped was a BMW, with brand new Continental summer tyres fitted. The car was useless and skidded all over the place.
All-terrain Tyres
Halifax is not what you could call a rural area. The terrain is hilly with many small steep bendy lanes and "B" roads. We also have a successful Land Rover dealer in the area, and so it is a perfect scenario to fit a set of all-terrain tyres. These are the tyres you want if you are driving on a mix of road surfaces. You can go from tarmac roads straight onto dirt and farm and forest roads, with high confidence of not losing traction.
The ratio of on/off road capability is most often about 60/40. The one tyre that I would recommend through years of experience is the General Grabber AT. These all-terrain tyres are ideal for the Land Rover owners and any other type of these vehicles. The General Grabber tyres also carry the "snowflake" symbol, which means they are also ideal for bad winter weather and snow.
Fit these tyres and you will be the person that gets to work on time, or can pull off the grass at an agricultural show?
https://www.pellonautocentre.com/wp-content/uploads/2021/05/4-x-4-vehicle.jpg
340
588
Eric Roberts
https://www.pellonautocentre.com/wp-content/uploads/2021/05/Logo_Pellon.fw_.png
Eric Roberts
2023-06-15 07:39:14
2023-06-15 07:39:14
All-terrain Tyres-A wide range of tyres for the Land Rover or SUV owner?