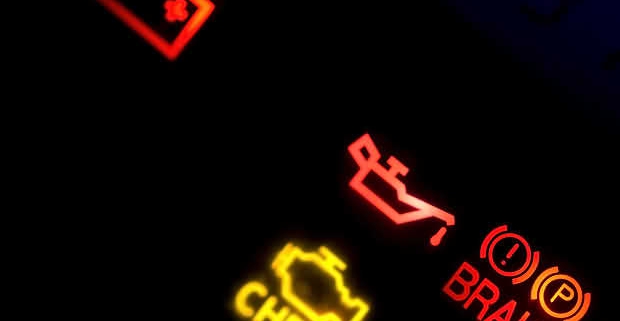 Engine Warning Lights-Why is My Check Engine Light On?
Engine Warning Lights
When did warning lights begin
Car warning lights were first used to alert drivers to potential problems or malfunctions in their vehicles. The specific purpose of each warning light may vary depending on the make and model of the car, but they are generally used to indicate issues with the engine, brakes, transmission, or other vital systems.
The use of warning lights in cars has evolved over time, with early versions being relatively basic and limited in scope. As car technology has advanced, so too have the warning lights used to indicate potential problems. Today's warning lights are often more sophisticated and can provide drivers with more detailed information about the specific issues that may be affecting their vehicle.
There are generally accepted color codes for car warning lights, although the specific colors and meanings can vary somewhat depending on the make and model of the vehicle. Here are some common warning light colors and their meanings:
Red: Red warning lights typically indicate a serious problem or safety issue. Examples may include the brake system warning light, the oil pressure warning light, or the engine temperature warning light.
Yellow or Orange: Yellow or orange warning lights may indicate a less serious problem, or one that requires attention but is not necessarily an immediate safety concern. Examples may include the low fuel warning light or the check engine light.
Green: Green warning lights are generally used to indicate that a system is active or functioning properly. For example, a green cruise control light might indicate that cruise control is engaged.
Blue: Blue warning lights are generally used to indicate that a particular system or feature is turned on, such as the headlights or the high beams.
Overall, it is important to be familiar with the specific warning light colours and meanings for your particular vehicle, as they can vary somewhat between different makes and models.
Engine Warning Lights
So it is really important to learn about the reason for your car's engine warning to come on. Of course, this is frequently a false alarm. However, I know from personnel experience that it is likely to be very important and should be checked out as soon as possible.
This attached article explains four of the most important reasons why your oil warning light has illuminated! Once again, I must emphasise that a regular service will prevent this from happening. So, on many occasions, it is just that your oil level may have dropped! Of course, it will need to be topped up. If this is a regular occurrence, then it would be worth taking the car into your local garage. Importantly, your car could be burning oil.
So, due to engine wear or an other inherent problem.
As soon as the Engine Warning Lights appear on your dashboard please do not ignore it. It may be well worth having the car checked out.
Finally, regular servicing will keep your engine oil fresh and at the proper level. So, as a follow-up to this post, just the other day a strange warning light appeared on my Ford Transit Connect van. The light was orange in colour and depicted a car with two wavy lines coming from the back wheels. The warning light turned out to be the "stability control dashboard light." something that I had never seen before. Importantly, it was tied up with the vehicle's traction, and the light went out when I re-started the van's engine! The whole of the Transit Connect warning lights can be seen on the "Driving test tips website".
Learn about the common triggers that can cause your Check Engine light to come on for almost no reason at all, to save you money and your safety.
Source: Why is My Check Engine Light On?
https://www.pellonautocentre.com/wp-content/uploads/2020/12/warning-lights.jpg
486
620
Eric Roberts
https://www.pellonautocentre.com/wp-content/uploads/2021/05/Logo_Pellon.fw_.png
Eric Roberts
2023-07-09 19:40:25
2023-07-09 19:40:25
Engine Warning Lights-Why is My Check Engine Light On?