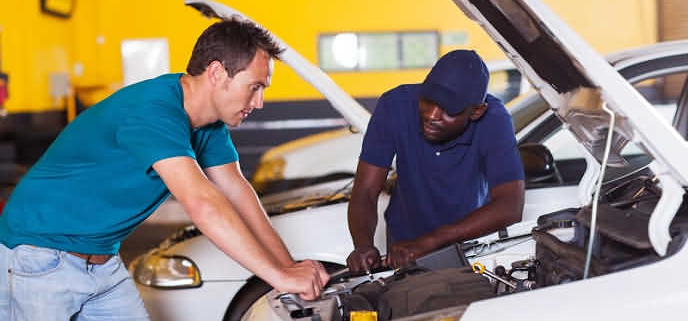 Independent Garage Car Servicing-Keeping the cost down by going for Menu Servicing
Independent Garage Car Servicing
Independent Garage Car Servicing avoids bigger bills later
Your car needs to undergo a regular check up to avoid future repairs. With the correct car servicing and maintenance, your car will last for several years longer.
When buying a brand new car, most car companies have car servicing special offers included with the car warranty. This is not always a good idea, you can take your car to the garage that you trust for your Car Servicing without it affecting your warranty. But you need to follow the car servicing maintenance schedule according to the service book, if this is not kept up to date your warranty will become void. You should not take for granted the care of your car. Us humans need a regular check up to the doctors while cars need regular servicing and check-ups from your local independent garage.
Unless you really cannot afford to pay for car servicing never do the car maintenance by yourself unless it is a minor maintenance and you have had some experience with cars. But if you have no experience at all, don't risk ruining your car and just go to the nearest independent Car Servicing centre. Listed below are some maintenance procedures you should consider for taking care of your cars:
Some car servicing things to check regularly.
• Regular Car Service – It is important that you follow the car service manual according to the exact mileage or time period. Try not to miss a service.
• Correct Oil Change of Engines – Oil change should be done once a year especially diesel engined cars. Changing your oil regularly ensures a long life for your engine using the correct oil.
• Check Fluid Levels – It is something that the car owner could do, but if you are not sure what to do your local Unipart service centre will do the checks for you. The essential fluids such as coolant fluid, Brake fluids, battery fluid, and transmission fluid should be checked and maintained on a regular basis, not forgetting your tyres.?
• Check your Tyres – Check the tyre pressure and look around your tyres for signs of cracking or any lumps or bumps, once again if you are in doubt ask the experts, they will be glad to help.
• Car Body Maintenance – You should also maintain the looks of your car. Check the minor parts such as side mirrors, headlights, bumper, doors, seats, and other parts of the car.
https://www.pellonautocentre.com/wp-content/uploads/2021/02/car-service-centre.jpg
458
688
Eric Roberts
https://www.pellonautocentre.com/wp-content/uploads/2021/05/Logo_Pellon.fw_.png
Eric Roberts
2023-07-17 07:39:16
2023-07-17 07:39:16
Independent Garage Car Servicing-Keeping the cost down by going for Menu Servicing