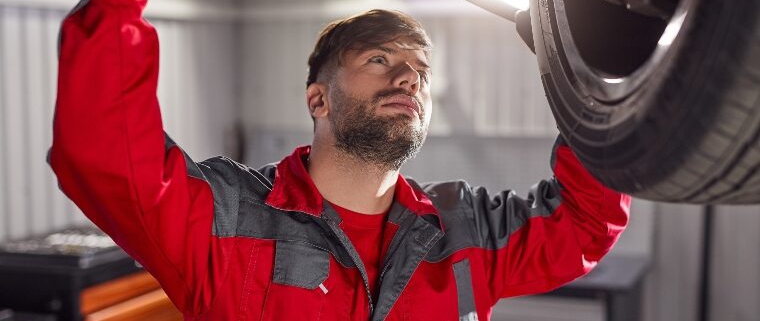 3 Critical Car Maintenance Tasks-You Cant Afford To Skip
Table of Contents
3 Critical Car Maintenance Tasks
3 Critical Car Maintenance Tasks

Number Plate Maintenance
Regular car maintenance is crucial for your vehicle's longevity, safety, and optimal performance. Just as our bodies need routine check-ups, cars require regular attention to prevent minor issues from becoming major, costly problems down the line. In this article, we'll discuss three critical maintenance tasks that you can't afford to skip, from regular oil changes that keep your engine running smoothly to tyre checks that ensure your safety on the road. Uniquely, we'll touch on the often-overlooked topic of number plate maintenance, which is vital for legality and identification purposes.
Number Plate Maintenance
Maintaining the visibility of your number plates is crucial for legal and identification purposes. Dirty or obscured plates can lead to fines or penalties in many jurisdictions, as they hinder recognition by traffic enforcement cameras and law enforcement officials. Regular cleaning should ensure that your plates remain visible and legible.
There are situations where you might need to get new number plates. These could be due to damage, wear, or if they're lost or stolen. Sometimes, existing plates may fade due to exposure to harsh weather conditions, making them difficult to read. In such cases, you should promptly order replacement number plates.
Getting new number plates also comes into play if you want to personalise your car with a unique registration number, which can be an expression of your personality or a way to make your vehicle more distinctive. Regardless, remember to always comply with the specifications and requirements set by local laws when replacing your number plates.
Regular Oil Changes
Changing your car's oil regularly is one of the most important things you can do for your engine's durability and efficiency. The engine oil lubricates the moving parts, reducing friction and wear, thereby preventing overheating and potential engine damage. Over time, the oil becomes dirty and less effective due to the accumulation of dust, dirt, and other contaminants. This degraded oil can't adequately protect the engine, leading to reduced performance and potentially severe engine damage.
Regular oil changes ensure your engine runs with clean, effective oil. This keeps the engine healthier and enhances fuel efficiency, resulting in smoother rides and less frequent visits to the gas station. Regular oil changes are a small investment that pays off in the form of a longer-lasting, better-performing engine.
Tyre Checks
Maintaining correct tyre pressure, regular rotation, and alignment are vital aspects of car maintenance, significantly affecting safety, fuel efficiency, and tyre lifespan. Correct tyre pressure ensures optimal contact between the tyres and the road. This provides better grip, reduces tyre wear, and enhances fuel efficiency. Under-inflated tyres can overheat and cause blowouts, while over-inflation reduces grip, affecting braking and handling.
Regular tyre rotation, typically every 5,000 to 7,000 miles, balances tyre wear, helping all tyres to wear evenly and prolong their life. Alignment checks are also crucial, as misaligned tyres can lead to uneven wear, poor handling, and decreased fuel efficiency.
Driving on worn tyres is hazardous as it diminishes traction, increases stopping distances, and can lead to tyre failure. Regularly inspect tyres for tread depth and any signs of damage to ensure safe driving. Proper tyre maintenance saves money by extending tyre life and improving fuel economy, and ensuring safer journeys.
https://www.pellonautocentre.com/wp-content/uploads/2022/09/Workshop-3-760x500-1.jpg
500
760
Eric Roberts
https://www.pellonautocentre.com/wp-content/uploads/2021/05/Logo_Pellon.fw_.png
Eric Roberts
2023-07-17 10:57:16
2023-07-24 13:17:42
3 Critical Car Maintenance Tasks-You Cant Afford To Skip