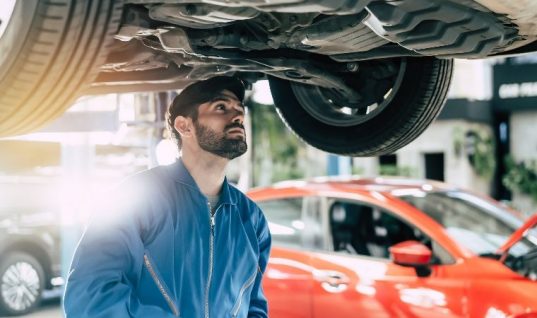 Servicing Your Vehicle-Top Advice
Servicing Your Vehicle-Top Advice
Top Tips for Vehicle Servicing
Yes, a car that has received regular maintenance is more reliable and runs better than one that hasn't, but how do you know what maintenance your car needs? How frequently should it be repaired, and what are the advantages? Whether you're a first-time car owner or a seasoned driver, these six pieces of advice can help you properly service your vehicle. Use them when it's time to maintain your vehicle.
Understand Your Car's Service Schedule
Because every automobile is unique, it's critical to understand your vehicle's maintenance routine. The types of services and the appropriate times for them will be listed in full in the service handbook. The manual or your neighbourhood dealer can tell you when each service is needed. On the manufacturer's website, you may also find specifics for Servicing Your Vehicle and service interval information. Also, most brand-new cars come with a maintenance plan that tells you when and what kind of maintenance the car needs.
Manufacturer and Car Type Are Important
Your service plan will also depend on the manufacturer and type of vehicle you drive. Some car companies have their own service rules, and some cars need service more often than others. The complexity of Mercedes-Benz engines and systems, according to Avantgarde Automotive, may lead to more frequent maintenance requirements.
To learn more about what's required for your specific make and model, be sure to consult your dealer or the owner's manual.
On the other hand, the manufacturer might no longer offer service schedules or information if your vehicle is older. In this case, it's important to talk to a qualified mechanic to make sure you know exactly what services your car's make and model needs.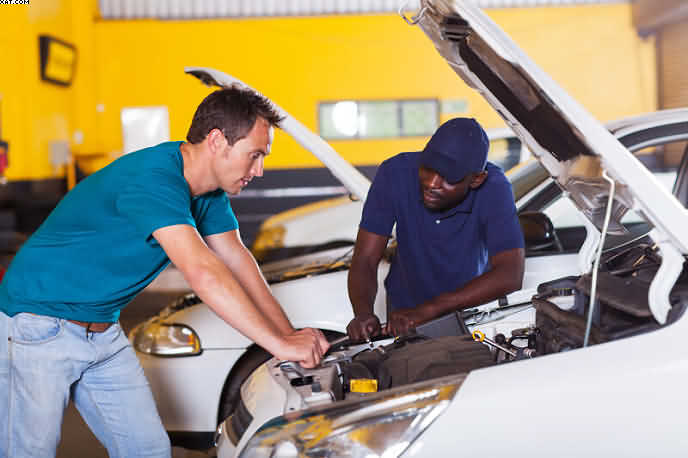 Know What Each Service Entails
It's crucial to know what each service entails because each one will vary and some procedures can call for extra labour or supplies. Checking the oil and filter, brake fluid, spark plugs, belts and hoses, tyre pressure, and other fluids in the car are often included in a standard service. The batteries, exhaust system, and brakes may also need to be checked.
In addition, it might be necessary to change the oil, inspect the brakes and suspension, replace any damaged components, and tune up the engine.
Additionally, a lot of mechanics advise having your automobile maintained every six months or 10,000 miles. This will guarantee the car's continued good health and effective operation.
Keep an eye on the services
A paper logbook or an electronic logbook can both be used to keep track of the history of your car's maintenance. Keep track of every time you have your automobile serviced. Taking note of items like exhaust systems and other maintenance you might perform yourself is also a good idea. This will make it easier for you to keep track of the due dates and previous maintenance for each service. Additionally, this will provide you with crucial information in case something goes wrong or malfunctions. The mechanic can examine what work has previously been completed and what may need to be done next with ease. Ensuring Top Tips for Vehicle Servicing.
Order OEM parts.
When taking care of your car, it's also important to only use Original Equipment Manufacturer (OEM) parts. These are customised parts that ensure your car operates effectively and efficiently. These are customised parts that ensure your car operates effectively and efficiently. Talk to your mechanic to make sure you are getting the right parts for your car. For instance, some brakes can need a different set of brake pads than others, and some engines might need a different set of components than others. In order to keep your car operating smoothly for years to come, it is best to buy OEM components, as they are typically more dependable and durable.
Visit A Qualified Mechanic
Last but not least, always have a qualified mechanic work on your car. This is particularly true if you are unaware of the required service or how to go about providing it. A knowledgeable mechanic will be able to diagnose the issue with your car and provide the necessary care. They will also be able to suggest accessories and maintenance checks that will keep your vehicle operating safely and effectively. A skilled and knowledgeable mechanic can guarantee that your car is fixed to the highest standards.
Maintaining the smooth and effective operation of your car requires regular servicing. It's critical to understand how frequently and what each service requires for the type and model of automobile you drive. Keep track of all vehicle maintenance and, whenever possible, use only OEM parts, providing Top Tips for Vehicle Servicing. If you have questions about how to keep your car in good shape or fix it, you should talk to a qualified mechanic. By following these instructions, you may ensure that your car stays in good shape for many years to come.
https://www.pellonautocentre.com/wp-content/uploads/2021/07/workshop-537x318-1.jpg
318
537
Eric Roberts
https://www.pellonautocentre.com/wp-content/uploads/2021/05/Logo_Pellon.fw_.png
Eric Roberts
2023-08-04 07:40:03
2023-08-04 07:40:03
Servicing Your Vehicle-Top Advice