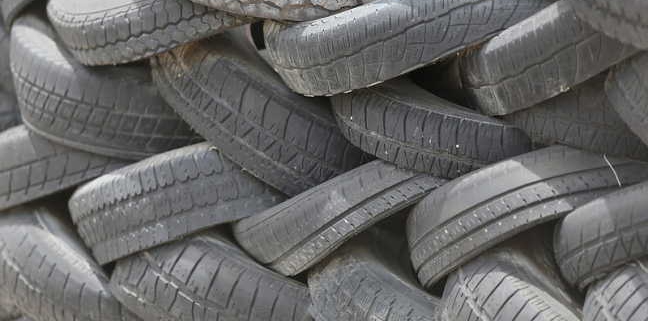 Tyres-Tarmac Mix Help Make a New Road A90 and Quieter Driving
Tyres-Tarmac Mix
Tyres-Tarmac Mix;First UK road to use the scrap tyres mix a great step forward
Breedon Aggregates have successfully completed the relaying of the A90 road in Scotland. Hence, the most remarkable thing about this is that they used a mix of tarmac and shredded waste tyres.
As a result, this is a massive step forward. Consequently,the new Tyres-Tarmac Mix has a very promising future.Of course, the A90 road runs between Perth and Dundee. Moreover, the road is a duel-carriageway for most of its length. Of course, this particular stretch of road is one of the busiest in the country. Hence, is expected to be a great test for the Tyres-Tarmac Mix experiment. This road carries about 35,000 vehicles a day. So is also exposed to very inclement weather conditions.
As intended, the new material will be rigorously tested over the next few years. One of the most important tests is a skid resistance test. Signs so far are very promising. As a result,the surface has so far passed all the tests.
Tyres-Tarmac Mix from Denmark
New technology for the success of the new mix came from a Danish company,Genan. Enabling, the rubber particles from the shredded tyres to bind with a binding agent at low temperatures. Which also helps the environment because very little heat is required.
Most people know that since 2006, European Rules have banned the disposal of waste tyres to the landfill sites, leaving very large amounts of scrap tyres to find other uses in many various forms of recycling. According to the European Tyre and Rubber Manufacturers Association, nearly 500,000 tons of scrap tyres arose in the UK in 2009. Studies show that for every ton of scrap tyres used for rubber modification of bitumen and asphalt, 1.1 tons of CO2 emissions are saved compared with burning of the tyres for use in Cement kiln heating.
Tyres-Tarmac Mix-One day they may buy our old tyres again?
This is a great step forward and we must thank Breedon Aggregates for their work in this field to turn a waste product such as old tyres into a wonderful new product that will benefit us all in the long run. Breedon are now going to market the new product and sell it under the brand name of Breedon Polymer R+, and the tarmac will be produced at all its English and Scottish plants, a great step forward and who knows that some day companies may once again buy the old tyres from us again ?.
Please click the link bellow for more information from Breedon Aggregates.
http://www.breedonaggregates.com/news/2012/05/31/breedon-aggregates-gives-a90-a-novel-retread/
https://www.pellonautocentre.com/wp-content/uploads/2020/12/first-waste-tyres.jpg
431
648
Eric Roberts
https://www.pellonautocentre.com/wp-content/uploads/2021/05/Logo_Pellon.fw_.png
Eric Roberts
2023-09-13 19:39:02
2023-09-13 19:39:02
Tyres-Tarmac Mix Help Make a New Road A90 and Quieter Driving