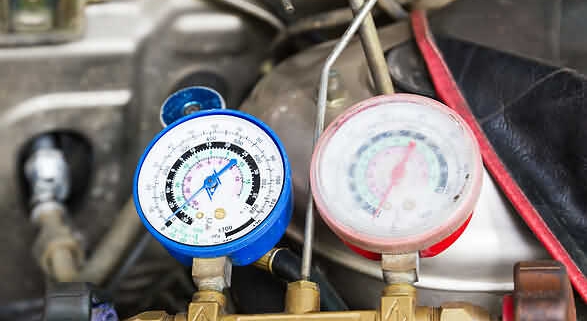 Air-Con Service-Service your cars AIR-CON the weathers getting hotter ?
Table of Contents
Air-Con Service
Air-Con Service Summer may be here at last.
Our weather here in the UK is forecast to get get hotter this Summer. The weather companies including the BBC have said that a high pressure system is due to start building.
 Although motorists are feeling the pinch.With the economy and the price of fuel. It could be a nightmare stuck in your car with the kids screaming in the back.Just because they are too hot.
We all know the feeling. Especially on roads like the A14 and M11, busy holiday destinations. Where there are always traffic jams whatever time of day. You can be guaranteed of getting caught up in a huge snarl up.
If this happens and the temperature reaches 30 degrees. Thus, you will definitely need your cars Air-Con working. Also now is time to have your Air-Con serviced. 
It is no good leaving it until you are on your journey.
If you are driving on the Continent and your AC fails. It could cost you up to 10 times the price as it does here in the UK. In France.
A friend of mine , (who lives there). Always waits until he visits the UK to have his Air-Con Service. Also buys tyres and batteries, because of the price difference.Especially, between here and the other European countries.
Just out of interest.The first air con- system for a car was invented back in 1939 by Packard, in America and was the first to be fitted in the factory in 1940. The first refrigerant originally used was highly damaging to the atmosphere, and a safer gas was later used in the 1960s.
Air-Con Service
Here at Pellonautocentre in Halifax GB. We have many customers that have an annual Air-Con service. This ensures that their car performs properly all the year round.It ensures that  their  system works without a hitch.
This will clean out all the dirt and germs that have built up in the course of time. It will also recharge the gas as necessary. The other option would be to leave yours on until there is a drop in the  temperature and performance.
This way will leave a risk of leaving yours on  until there is a problem, the problem may arise with the result in a bigger repair and service bill.
Either way, in between summers, you do still need to think about your air conditioning system, we recommend that you leave yours on all through the autumn and winter, this stops the gas pressure from falling.
Most of the public do not know
that you should leave the Air-Con on all year round, but I do understand that the cars now coming out with smaller and greener engines will use more fuel with the Air-Con Service in cooler weather.
Any bad smells coming from your air- con system should be checked at your nearest Autocentre for a Car Service, if you do not know of one in your area look online for your nearest Unipart Car Care Centre, where you will get free advice on what to do with your car  Air-Con System.

In the Halifax area of West Yorkshire, you can have your Air-Con Service done by experts, and should be looking to pay around £45 for a complete Air-Con service.
Pellon Tyre and Auto-centre offer car and van servicing and repairs to all makes of vehicles. Selling  tyres online from our website www.pellontyres.co.uk . Using the tyre selector and choosing your tyre size. Consequently, we offer courtesy cars to local motorists. So, who need to go to work and leave their car with us for work doing. We are also an official MOT testing station.
https://www.pellonautocentre.com/wp-content/uploads/2021/02/car-air-conditioning.jpg
414
587
Eric Roberts
https://www.pellonautocentre.com/wp-content/uploads/2021/05/Logo_Pellon.fw_.png
Eric Roberts
2023-09-24 19:40:00
2023-09-27 09:08:04
Air-Con Service-Service your cars AIR-CON the weathers getting hotter ?