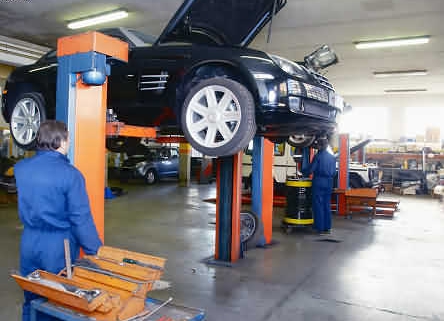 Auto Air Conditioning-101 Made Easy-An Insight into your cars Air Con System
Auto Air Conditioning
Auto Air Conditioning
Of course, the air conditioners found in the car works similarly to the air conditioners used at present in the offices and houses. In simple words, the air conditioning system of a car is the smaller unit of window air conditioning systems found in many homes.
Although they come out with the same end result. So, the mechanism of a car air conditioning system is quite different from the conventional domestic air conditioning units. The car system in my opinion is a little more complicated. The car system takes the warm air from out of the vehicles cab and recycles the air. Hence, through the cars air-con system. Returning the air to the cab as cold air.
Auto Air Conditioning-Not for DIY motorists
The system is really a heat exchange unit fitted under the cars bonnet. Therefore the air-con system can be very complicated to repair by the DIY motorist. So if you got certain problems in the car air conditioning system then you need to visit your local car service centre. Such as Pellon Tyre and Auto Centre in Halifax UK.
In order to understand, how the car air conditioning system operates. Then, it is required for you to know some of the various parts of the air-con unit. Although systems slightly differ? so In this system, there are two types of valves. There are expansion and dryer valves, which are required for the correct functioning of the air-con system. The function of expansion valves is to regulate the internal temperature of air, and it controls the refrigerant flow inside the system.
This also reminds me that air-con systems are serviced by specialized equipment. Subsequently, our operators have to attend a course and be certified for using this specialist machines that we use.
Auto Air Conditioning-Leaking gas is the main problem
In general though, if your air-con system is giving you certain problems. So, call a local garage. Off course most of the problems that we encounter areas not a simple job to rectify. I recommend that drivers should have an annual air-con service. Possibly, at the same time as as your cars full service. Leakages take out all the gas present inside the air conditioner unit. This is probably the commonest problem that we encounter. Of course with the passage of time, the system becomes useless.
This attached video gives an excellent description of how the Auto Air Conditioning system works in most models of car.
This video represent a "Typical Auto Air Conditioning System – How It Works" as well shows the potential problem of over-charging systems with TXV Valves. Our solution at AC AVALANCHE is to use SMART CLIP Technology for the correct fill!
https://www.pellonautocentre.com/wp-content/uploads/2021/03/car-repair-garage.jpg
331
444
Eric Roberts
https://www.pellonautocentre.com/wp-content/uploads/2021/05/Logo_Pellon.fw_.png
Eric Roberts
2023-05-03 07:40:26
2023-05-03 07:40:26
Auto Air Conditioning-101 Made Easy-An Insight into your cars Air Con System