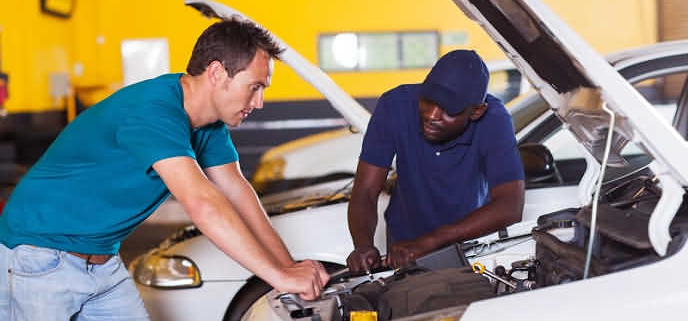 Good Garage-What Women Should Look for Good car servicing?
I can't tell you how many times I have seen colleagues, friends, and family. Go to get their car serviced only be to completely ripped off because they are female. It's really quite sad. Don't even get me started on how polite the staff is to them. I'm not trying to be a man hater. But it seems like every time a woman goes to get her car serviced she is taken advantage of in some way.
Women are great drivers.
They're better than men when it comes to directions. They always know where they're going. But when it comes to their car, they're not always as confident. In fact, many women don't trust their garage. Consequently, they're always looking for a new one.
When it comes to finding a garage that you can trust as a female driver, it can be tricky. You want to find a place with fair pricing, good service, and polite staff. It is important to find a place that you can trust to give you an honest estimate. Importantly and one that will do a good job. Here are a few tips to help you find a great garage.
Women drivers are often assumed to be bad at driving by some, and this stereotype often leads to women feeling as if they are unfairly judged when it comes to getting their car serviced.
Female drivers have every right
Women are also often assumed to be taken advantage of when it comes to being overcharged or upsold on unnecessary repairs. However, there are a number of reasons why women can and should trust their garage. First, most garages are fair when it comes to pricing.
Female drivers have every right to trust their garage and expect fair pricing, good service, and polite staff. But sometimes it feels like we get the short end of the stick. We know our way around a car but we are often pigeon-holed as the "dumb blonde" when it comes to car care. It is important to know your rights as a driver and a paying customer.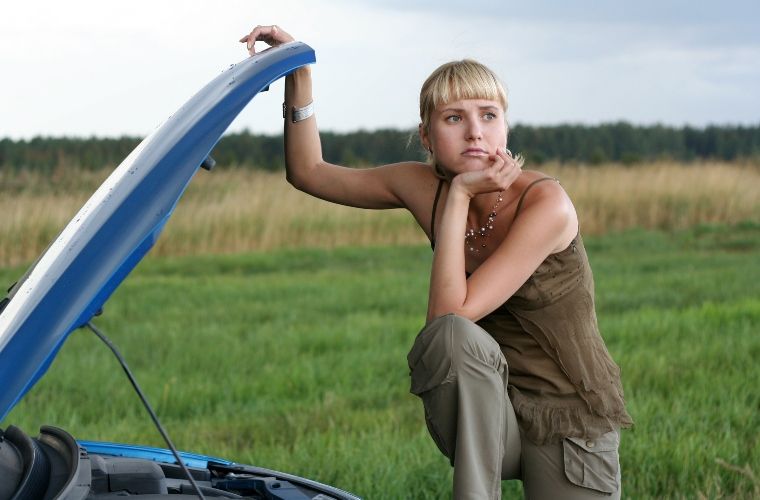 What Women Want- 
The unfortunate reputation women, in general have when it comes to all things that have to do with cars is they are supposed not to know anything?. People tend to think that women buy a car on account of whether the colour looks good on her or if the upholstery is nice. The truth is, while there are a few who may be that way, many
women are more mechanically inclined than you think. Here are a few things that women want- in a Good Garage.
1.

     
Positive Feedback about the garage concerned
Women are born shoppers for the most part. And while a few know exactly what they want and buy it at first sight, most prefer to window shop. Asking around and getting feedback from people who have used the Car Garage is one of the most reliable ways to gauge how good (or bad) the services are. You don't expect the manager or sales person who works for the Good Garage to say anything negative, do you? So getting recommendations or cautionary tales is the best way to weed out the good from the bad.
2.

Professionalism as soon as you enter the Garage

If a woman's reputation is she knows nothing about cars, the reputation of mechanics leans towards the seedy and lecherous who think a woman's face is below her neck. By doing an inquiry in person and getting a sense of the people she will be dealing with, a woman will know that the garage is not meant for her if they make her uncomfortable with their behaviour or comments. There is a place and time to be flirty. A Good Garage is not one of them. 
3.
Handling Complaints
While this may come together with the feedback, it is important for women to find out how complaints are handled. Women are meticulous in general, so if something is not up to snuff and she wants it repaired or redone, will the garage be reasonable or bully her until she gives up. Ask around about how the garage you are looking into handles complaints. The after service response can be a very telling sign if the garage gives good service because this is where you find out how they handle back jobs and complaints. Check also how many complaints they get on the average. Too many complaints is a signal of poor service.    
4.

Affiliations (is the garage a member of an association)

A woman wants to know that a Good Garage is backed by more than word of mouth. If she knows that a garage has affiliations with companies that provide support and training for them, she will rest easier in choosing them.  
5.

     
Guarantees(ask the  Garage about their guarantee scheme)
While there are no guarantees in life, a garage should have a guarantee on their parts and/or services. If they are as good as they make themselves out to be, they should not hesitate to give a guarantee on the work.
So if a woman finds all of this in one garage, she will most likely choose that one. Lucky for her, can help her find these kinds of Good Garage from among their 700 independent and vetted garages nationwide.
· An open and honest approach with the customers
· A high standard of work and excellent value for money
· 12 month guarantee on parts and labour
· An open invitation to inspect, review and rate the garages of your choice to make the best informed decision for your needs
Happy woman customer in a Good Garage
Should you even be looking anywhere else? Finally, it is recommended that these jobs should also be carries out when thinking about selling your car.
https://www.pellonautocentre.com/wp-content/uploads/2021/02/car-service-centre.jpg
458
688
Eric Roberts
https://www.pellonautocentre.com/wp-content/uploads/2021/05/Logo_Pellon.fw_.png
Eric Roberts
2023-05-04 19:39:20
2023-05-04 19:39:20
Good Garage-What Women Should Look for Good car servicing?