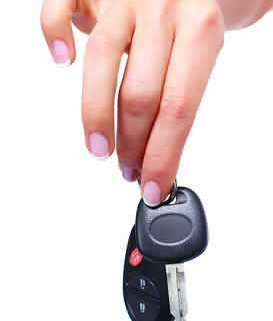 Thinking of Selling Your Car? Here Are Some Tips for Getting Your Money's Worth
Thinking of Selling Your Car
Thinking of Selling Your Car
Buying a good car is like making an investment! Because you could earn a decent profit when selling it. However, most people don't know how to go about doing this and will sell their old car for much less than it's worth – just because they want to get rid of it as quickly as possible and make room for their new vehicle. If you're a little savvier than this, then you probably want to squeeze every penny that you can out of your car. And so, in this piece we're going to be sharing our top tips for getting your money's worth when it comes to selling your old vehicle.
1.) Good Maintenance
If you want to make a decent profit when selling your car, you should develop a long-term strategy for doing so. This includes properly maintaining the vehicle whilst it's in your possession. When you don't take care of your car, it's resale value significantly decreases because fundamental issues start to arise. For instance, if you don't regularly check the tyre pressure, this can lead to them becoming worn down. Rather than sitting on these problems, nip them in the bud before they develop into something worse that damages the vehicle in the long-term. Nobody wants to buy a broken car, after all.
2.) Scrap Companies
If your car is unsalvageable, then you probably won't be able to sell it on to a new owner. However, this doesn't mean you still can't get a little cash along the way. Rather than disregarding it or allowing it to collect dust in your garage, instead you can turn it over to a professional scrap company. We recommend using Scrap Car Kings as they are specialists in their field and will provide the very best valuation of your vehicle. This means you can get every penny your old car is worth.
3.) Fixer-Upper
Your old car is probably still worth a lot of money – it's just a little run down. In these circumstances, we recommend fixing what's wrong with the vehicle before going on to sell it to others. Nobody will buy something which has loads of expensive problems attached to it. Replace broken parts or install new alloy wheels, whatever it takes to increase the resale value. Just make sure you can still make a profit at the end of the day. Perhaps consult a professional mechanic for help in this regard.
4.) Focus on Aesthetics
People are much more likely to buy something which looks good. The same applies to old cars. As such, it might be worthwhile giving your vehicle a new spray paint job or installing a swanky new stereo for the dashboard. These before and after transformations can be pretty remarkable, plus exponentially increase the resale value of your car – especially if the model was a limited edition.
We hope that you have found our advice helpful and that you are Thinking of Selling Your Car for a decent amount of money.
https://www.pellonautocentre.com/wp-content/uploads/2021/04/car-owner.jpg
435
273
Eric Roberts
https://www.pellonautocentre.com/wp-content/uploads/2021/05/Logo_Pellon.fw_.png
Eric Roberts
2023-05-05 07:41:28
2023-05-05 07:41:28
Thinking of Selling Your Car? Here Are Some Tips for Getting Your Money's Worth