Dishonest MOT testers a Nightmare
Dishonest MOT testers a Nightmare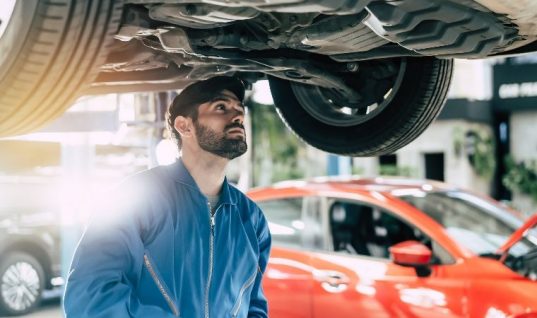 As the owner of an MOT station then I must sympathise with the huge multi nation companies that are involved with MOT testing. Thus, MOT testing is a very important and trustworthy job to have. So, you are not just working for your particular company but are doing this in conjunction with the UK Government. Consequently, a very responsible position to hold.
In my business in Halifax UK, we have two testers. Both these guys hold very high positions in my business. Indeed they are the key to a successful garage business. As a garage  owner we are held fully responsible and regularly checked by the VOSA MOT standards agency. If I had hundreds of MOT testers working for me then I would not sleep at night.
Total trust essential.
Multinational companies such as the company in the attached article must have a difficult job selecting the correct candidates to be an MOT tester. If they get it wrong then heads will certainly roll. So, as I have said as the business owner I am held  totally responsible for any wrong doing or Illegal practises by my MOT testers.
Importantly testers are operating under fair but strict rules. Therefore I find it impossible to get my head round the way that these important members of our staff are selected and also kept under control of these strict government guide lines. So, this is probably why that every so often we read stories like this. Members of staff that just cant work within the rules. Consequently this tester from Taunton was caught and prosecuted whilst working for Halfords. I can only hope that these massive companies treat and pay their testers with the greatest of respect, as I do. Otherwise it will surely be big trouble for them!
A Taunton-based MOT tester has admitted issuing 31 MOT certificates without carrying out the required checks. Anton Keith Fricker pleaded guilty to 31 counts when he appeared at Taunton Magistrates' Courts on July 13 following a
Source: Halfords MOT tester admits issuing 31 fraudulent certificates
https://www.pellonautocentre.com/wp-content/uploads/2021/05/Logo_Pellon.fw_.png
0
0
Eric Roberts
https://www.pellonautocentre.com/wp-content/uploads/2021/05/Logo_Pellon.fw_.png
Eric Roberts
2023-01-30 18:39:36
2023-01-30 18:39:36
Dishonest MOT testers a Nightmare-Halfords MOT tester admits issuing 31 fraudulent certificates