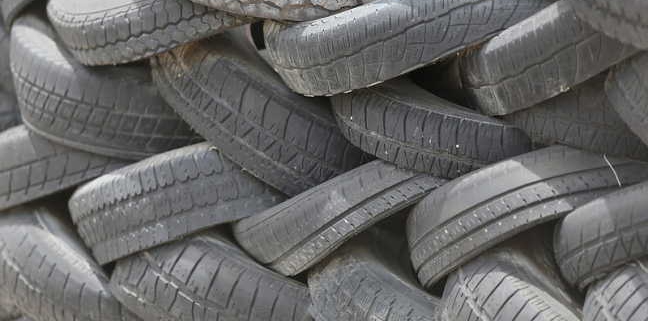 Ten Year Old Tyres Ban-DVSA to enforce ban on ten-year-old tyres from February
Three people perished in September 2012 as a result of a coach's devastating tyre breakdown. The accident investigator came to the conclusion that the tyre failure was brought on by its advancing age (a 19-year old tyre fitted to the front axle).
This has come as no surprise to me. As the owner of a tyre business, I cant help looking at the tyres on vehicles that I pass. As a Huddersfield Town fan, then I often go to away matches by coach. Some of these coaches are very old indeed. The tyres can be in a bad condition. Personally, I have never been on a coach with tyre problems, but have thought on many occasions that the tyres were an accident waiting to happen.
There was no forensic evidence available at the time to identify or characterise how the tyre's construction had broken down throughout the course of its years of use. The Secretary of State for Transport did, however, warn coach owners and operators that tyres older than 10 years should no longer be used at the steering axle (front) of coaches or buses after the study.
In response to the Secretary of State for Transportation's recommendation, the Department of Transportation authorised a thorough investigation. Thorough research and scientific advice have demonstrated that age affects the performance of numerous components of a tyre, all of which are essential to its overall integrity and road safety.
Ten-Year-Old Tyres Ban Ten Year Old Tyres Ban
So, when looking at this recent change in the tyre law then I am a little bemused! In fact this is the first time that I have ever heard of any problems with the age of tyres reaching the ten years age. Consequently, the problem looks like it has derived from the truck tyre market. As far as I know this does not apply to car and van tyres.
Especially buses and the smaller mini bus tyre market. Of course the attached article gives all the hard details. I can only assume that some sort of accident was contributed by the fact that the vehicle was equipped with tyres older than the ten year mark. I really do not know!
Drivers and operators of commercial and public service vehicles are being reminded that tyres aged over ten years fitted to the front-steered axles and all single wheels of minibuses will be illegal from 1 February
Source: DVSA to enforce ban on ten-year-old tyres from February – Garagewire
https://www.pellonautocentre.com/wp-content/uploads/2020/12/first-waste-tyres.jpg
431
648
Eric Roberts
https://www.pellonautocentre.com/wp-content/uploads/2021/05/Logo_Pellon.fw_.png
Eric Roberts
2023-07-13 07:40:36
2023-07-13 07:40:36
Ten Year Old Tyres Ban-DVSA to enforce ban on ten-year-old tyres from February