MOT Closure Killer Blow-MOT extension will have "huge impact" on independent garages, warns IGA
MOT Closure Killer Blow
Having your car MOT on time is important for several reasons:
Safety: The MOT test checks that your vehicle meets the minimum safety standards required by law. This includes checking the brakes, tyres , suspension, and other important systems. If any of these systems are not working properly, it could be dangerous to drive your car.
Legal requirements: In most countries, it is a legal requirement to have your car MOT done at regular intervals. This helps to ensure that all vehicles on the road are safe and roadworthy. If you do not have a valid MOT certificate, you could be fined or even banned from driving.
Financial benefits: A well-maintained vehicle is likely to be more fuel efficient and have a longer lifespan than one that is not well-maintained. By having your car MOT done on time, you can help to ensure that it remains in good condition and save money on repairs in the long run.
Environmental benefits: A vehicle that is in good working order is likely to emit fewer harmful gases and pollutants than one that is not. By ensuring that your car is MOT carried out on time, you can help to reduce your carbon footprint and protect the environment.
There is no doubt that the Governments latest attack on the Coronavirus
Thus and will make it very difficult for some small independent garages to remain open!  MOT Tests are the life blood of most garage enterprises since they were introduced in 1960.
Garages have evolved around the testing system. because they are required by law and we have to follow strict rules and laws about how to keep vehicles safe. Of course, having to enable us to work everything else around the MOT system. In my opinion, the government has just blown all our hard work in front of our faces.
From the first of April then all car and van tests will be extended for a six month period. In my opinion this is just a kick in the teeth to the safety of your vehicle.
I do only hope that no one has an accident due to the failure of something that would have been pickup up on the MOT test. I think this is a thoughtless act by yet another member of government that does not know what they are doing.
The attached article about MOT Closure Killer Blow is well worth a read ?
Eric Roberts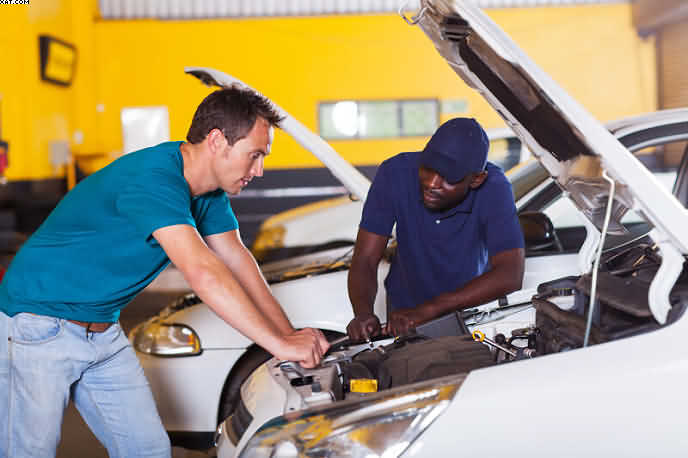 The Independent Garage Association (IGA) is raising concerns to the government about the huge impact of extending MOT Closure Killer Blow. Whilst supporting the government's measures to control the spread of the coronavirus, the IGA does

Source: MOT extension will have "huge impact" on independent garages, warns IGA – Garagewire
https://www.pellonautocentre.com/wp-content/uploads/2021/03/canstockphoto88031629-scaled.jpg
1707
2560
Eric Roberts
https://www.pellonautocentre.com/wp-content/uploads/2021/05/Logo_Pellon.fw_.png
Eric Roberts
2023-07-20 07:39:43
2023-07-20 07:39:43
MOT Closure Killer Blow-MOT extension will have "huge impact" on independent garages, warns IGA