Car Servicing for Safety
Car Servicing for Safety
Vehicle servicing is very important as it helps to ensure the safety of you and your loved ones. At least once a year, and preferably when your MOT requires doing. So, it is advisable to bring your car in for a service to check. Including checking the brakes and other safety features. This will give you peace of mind when driving and will help to avoid any accidents due to mechanical failure…
I cannot overstress that car servicing is extremely, important. Your car should be serviced at least once a year for safety reasons. This includes checking all of the cars brakes. In my opinion, servicing can help you avoid accidents and breakdowns. Combined with the annual MOT test here in the UK, it can also help you spot potential future problems with your car.
It is difficult not to over emphasize how very important it is to service your car at least once a year for safety reasons. Your car brakes are one of the most important safety features on your car.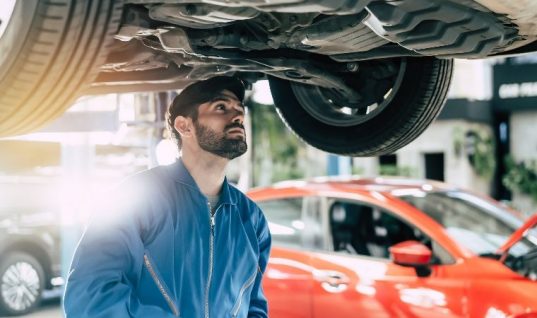 If they are not serviced regularly, they could become very costly.
It is common knowledge in our garage industry that one brake problem can lead to another. Thus causing the final cost of repairs and replacement to be very expensive.
Modern car engines also require clean oil and oil filters. Once again, car servicing is very important as it helps to ensure the maintenance of your car's engine!
At least once a year, it is advisable to bring your car in for a service to check the engine oils and other safety features. This will give you peace of mind when driving and will help to avoid any accidents. If your car is not serviced regularly, it may not drive efficiently, when you need it to the most.
A car service can fix many small problems and give your car the maintenance it needs to operate smoothly and within the law. Car services here at Pellon Auto Centre in Halifax UK, are affordable and convenient, so don't wait to take advantage of them.
Car servicing is important for the safety of you and your loved ones.
In winter time when nights are dark earlier it's important to have your car serviced and your lights checked. So, at least once a year to check the lights and other safety features. This will help avoid any accidents or even a problem with the local police!
In addition to the safety benefits of regularly servicing your car, it is also important to do this to keep your car running smoothly and efficiently. A car that is regularly serviced will run far better and will possibly last longer.
https://www.pellonautocentre.com/wp-content/uploads/2021/05/Logo_Pellon.fw_.png
0
0
Eric Roberts
https://www.pellonautocentre.com/wp-content/uploads/2021/05/Logo_Pellon.fw_.png
Eric Roberts
2022-10-25 08:03:45
2022-10-25 08:13:01
Car Servicing for Safety