MOT Horror Submissions-Broken cars sent in for the MOT test-have you seen worse ?
Table of Contents
MOT Horror Submissions
According to information from the Driver and Vehicle Standards Agency (DVSA), these are the top 6 MOT failures in the UK:
Lights and signalling:
Issues with lights and signalling are the most common cause of MOT failures in the UK. This includes problems with headlights, brake lights, indicators, and other important safety features.
In the UK, problems with lights and signalling are the most frequent reason for MOT failures. Problems with the headlights, brake lights, indicators, and other crucial safety features fall under this category.
Suspension:
Suspension faults can cause uneven tyre wear, decreased vehicle stability, and other problems that can affect a vehicle's performance and safety.
Brakes:
Problems with brakes, such as worn pads and discs, can substantially impair a vehicle's capacity to stop swiftly and safely, making them a significant factor in MOT failures.
Tyres:
Problems with the tyres, such as inadequate tread depth or tyre sidewall damage, can also result in a vehicle failing its MOT.
Driver's view of the road:
This is any issue that makes it difficult for the driver to see the road clearly, such as chips or cracks in the windscreen, worn wipers, or other window-related concerns.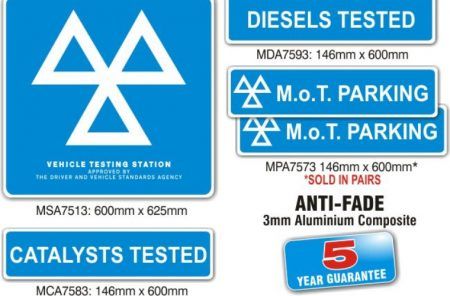 Emissions testing
has grown in importance as a component of the MOT in recent years. Excessive emissions or defective emissions control systems may cause a vehicle to fail its MOT.
MOT Horror Submissions
As the owner of an MOT testing station in Halifax Yorkshire. So, we have seen most things. Hence, when it comes to car owners and presenting their beloved vehicles in for the dreaded MOT test.
Of course, this applies to 90% of motorists. Consequently, these are the drivers who really care about their cars. They do most of the right things, by having the cars checked out before the test date.
You can tell though that they are worried and often pace up and down waiting for the tester to appear with the results of the test. Obviously many drivers are worried about the potential cost. Especially this time of year when approaching Christmas time.
With this is mind it is only understandable.
That when it comes to an annual MOT test. Then drivers can often be filled with dread often presenting mot horror submissions. Wondering whether they are about to be presented with a long list of failures. Consequently, that will leave them with nothing more than an immensely high bill!
MOT Horror Submissions-Check the easy things before the test
Subsequently, If your vehicle is due your MOT test. Then check all the common things that are easy to do. Such things as the lights and tyres. This will only take you a good 10 minutes and is part of the test. make sure your windscreen wipers are in good condition and washers are working. Simple things that will ensure a smoother test experience.
It doesn't matter how long you have been driving and what condition your car may be. So, no one actually enjoys the dreading feeling. Hence, of having to head to the local garage for their annual MOT test. We've heard all the horror stories. Including the multiple fails, the eye watering quote to fix any issues. Most garages are busy because they are trusted.
A lot of garages and MOT centres.
Pride themselves on providing the best service. Offering the best prices possible as it is only this degree of customer satisfaction. That will ensure a continuous trade for the garage concerned.
However, there is a small percentage who operate with underhanded tactics and have incredibly questionable ethics that leave mechanics with a very tarnished reputation. These should be avoided at all costs. Because you will be asking for trouble and a big bill at the end of it.
MOT Horror Submissions-10% of drivers don't give a damn?
Of course, the other 10% are the "couldn't give a toss" brigade. These drivers turn up with their cars from hell. the car in the article image is a prime example. Worst than this some cars turn up with badly worn tyres and half the lights missing.
In general though things are good between our customers and testers. In fact we have a great reputation for fairness and honesty and that why we are always busy.
MOT test stations across the country are continuing to report dangerous defects and MOT horrors. One tester recently submitted pictures of a 2001 Nissan Micra to the DVSA after the station came across a cracked axle and

Source: Latest MOT horror submissions: have you seen worse than these?
https://www.pellonautocentre.com/wp-content/uploads/2021/03/canstockphoto88031629-scaled.jpg
1707
2560
Eric Roberts
https://www.pellonautocentre.com/wp-content/uploads/2021/05/Logo_Pellon.fw_.png
Eric Roberts
2023-11-09 06:40:19
2023-11-09 06:40:19
MOT Horror Submissions-Broken cars sent in for the MOT test-have you seen worse ?