Tyre issues biggest cause of breakdowns- National Highways data shows
Tyre issues biggest cause of breakdowns
Of course this is nothing new. In my opinion the main reason is that the car manufacturers have failed their duty of care! Cars no longer have spare wheels in many cases. Drivers are left with either nothing at all or a can of inflation fluid. Some vehicle are fitted with the skinny looking spare wheels. On the lets say posher part of the car market then many have run flat tyre systems.
Cara are also fitted with TPMS systems. These light up when a tyre is deflated and under pressure. As the owner of a busy retail tyre outlet here in Halifax UK, then I must stick up for the customers. Subsequently I find that most car owners are respective about the condition of their cars tyres.
Like many other things in life we always get people who dont give a damn about their tyres and rod safety in general. These are also the people that think nothing about fitting part worn tyre and the dangers that these can bring to our busy roads.
Drivers are now forced to join the national breakdown services because of the lack of spare wheels in millions of cars. Originally done to lower the weight of the cars to reduce emissions. But this must have also increased the profit margins ?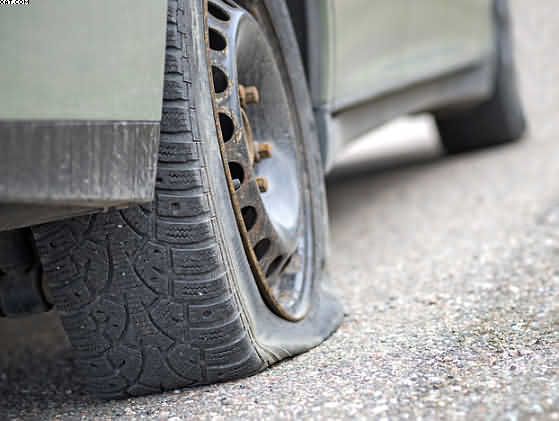 More than 41,500 people broke down on National Highways roads last year because of tyre issues – that's more than 20 per cent of all breakdowns. National Highways, which is responsible for motorways and major A
Source: Tyre issues biggest cause of breakdowns, National Highways data shows
https://www.pellonautocentre.com/wp-content/uploads/2021/05/Logo_Pellon.fw_.png
0
0
Eric Roberts
https://www.pellonautocentre.com/wp-content/uploads/2021/05/Logo_Pellon.fw_.png
Eric Roberts
2023-08-15 19:40:29
2023-08-15 19:40:29
Tyre issues biggest cause of breakdowns- National Highways data shows