Two Year MOT Tests still under scrutiny-UK aftermarket lobbying intensifies
Two Year MOT Tests
Two Year MOT Tests
So this is about the wrangling that continues about our MP's trying to convert the MOT testing gap to two years. Utterly stupid in my opinion! These MP's should visit testing stations to see how a modern day car can deteriorate over the current one year period. So, two years would just mean many more dangerous cars on our roads.
However as this attached article states, the motor industry are fighting to knock this stupid idea ion the head. I drive for my business and often depart at 4.30am in the morning. The roads are very busy and in my opinion we are heading for a complete 24hr period of heavy traffic. Ask any lorry driver! No longer can you drive in the UK through the night to try avoid heavy traffic. It is with us now. So testing cars over a two year period is a no brainer and the idea scrapped immediately far safety's sake alone.
Along with this article I can only hope that the recent conservative re-shuffle will kill the Two Year MOT Tests stone dead and common sense prevails.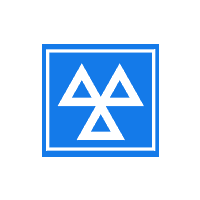 UK government lobbying has intensified, the Independent Automotive Aftermarket Federation (IAAF) and the UK Alliance for the Freedom of Car Repair (UK AFCAR) has said. The IAAF is currently in active dialogue with the Competition and Markets Authority
https://www.pellonautocentre.com/wp-content/uploads/2021/05/Logo_Pellon.fw_.png
0
0
Eric Roberts
https://www.pellonautocentre.com/wp-content/uploads/2021/05/Logo_Pellon.fw_.png
Eric Roberts
2023-08-16 07:39:29
2023-08-16 07:39:29
Two Year MOT Tests still under scrutiny-UK aftermarket lobbying intensifies